Recipes
Jan 04, 2023
Pan-fried salmon with Mediterranean salad
IRT Catering Chef Phil Ucles serves up this light and fresh dish – perfect for the warmer months.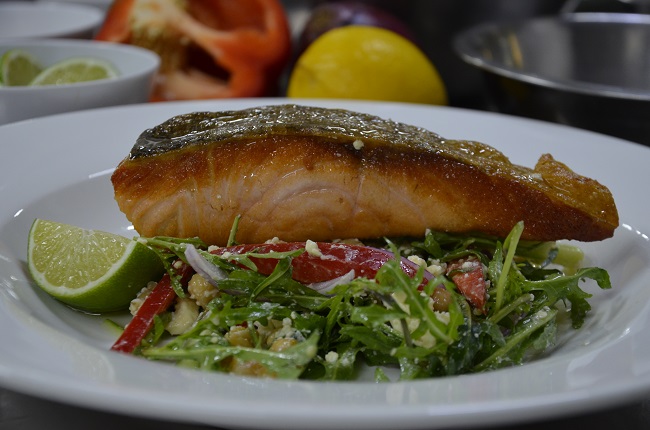 Ingredients
Salmon
3 tbsp olive oil
800g (4 x 200g) fresh salmon, skin on
1/4 tsp fine sea salt
1/4 tsp freshly-cracked black pepper
1 lime
Mediterranean salad
200g baby rocket (or whatever salad greens you prefer)
1 can chickpeas, rinsed and drained
1 small red onion, peeled and thinly sliced
1 cucumber, thinly sliced
1 red capsicum, sliced
1/2 cup crumbled feta cheese
Vinaigrette
3 tbsp olive oil
1 tbsp red wine vinegar
1 tsp Dijon mustard
1 tsp dried oregano
1/2 tsp fine sea salt
1/4 tsp freshly-cracked black pepper
1 small garlic clove, pressed or minced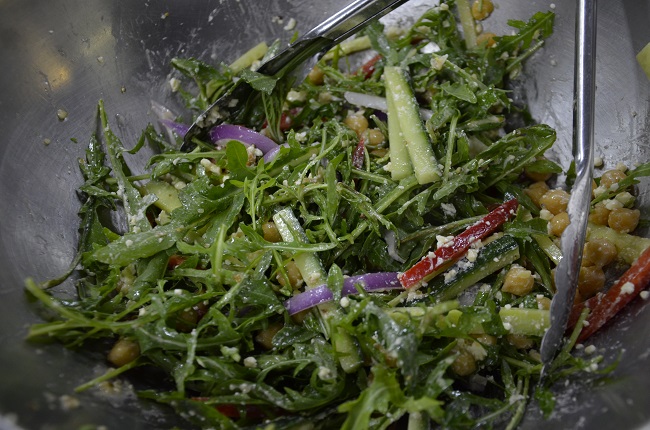 Method
To cook the fish – Using a non-stick pan gently heat the olive oil, place salmon skin side down and lightly season. Allow the salmon to colour to a light golden brown on one side and then turn (approximately 4 minutes on each side). Place aside and keep warm.
To make the vinaigrette – Whisk all ingredients together in a bowl until combined.
To make the salad – Combine all ingredients in a large salad bowl, drizzle evenly with the vinaigrette, and toss until evenly combined.
To serve – Place cooked fish on large serving plate with a generous serving of salad. Garnish with a wedge of lime and enjoy.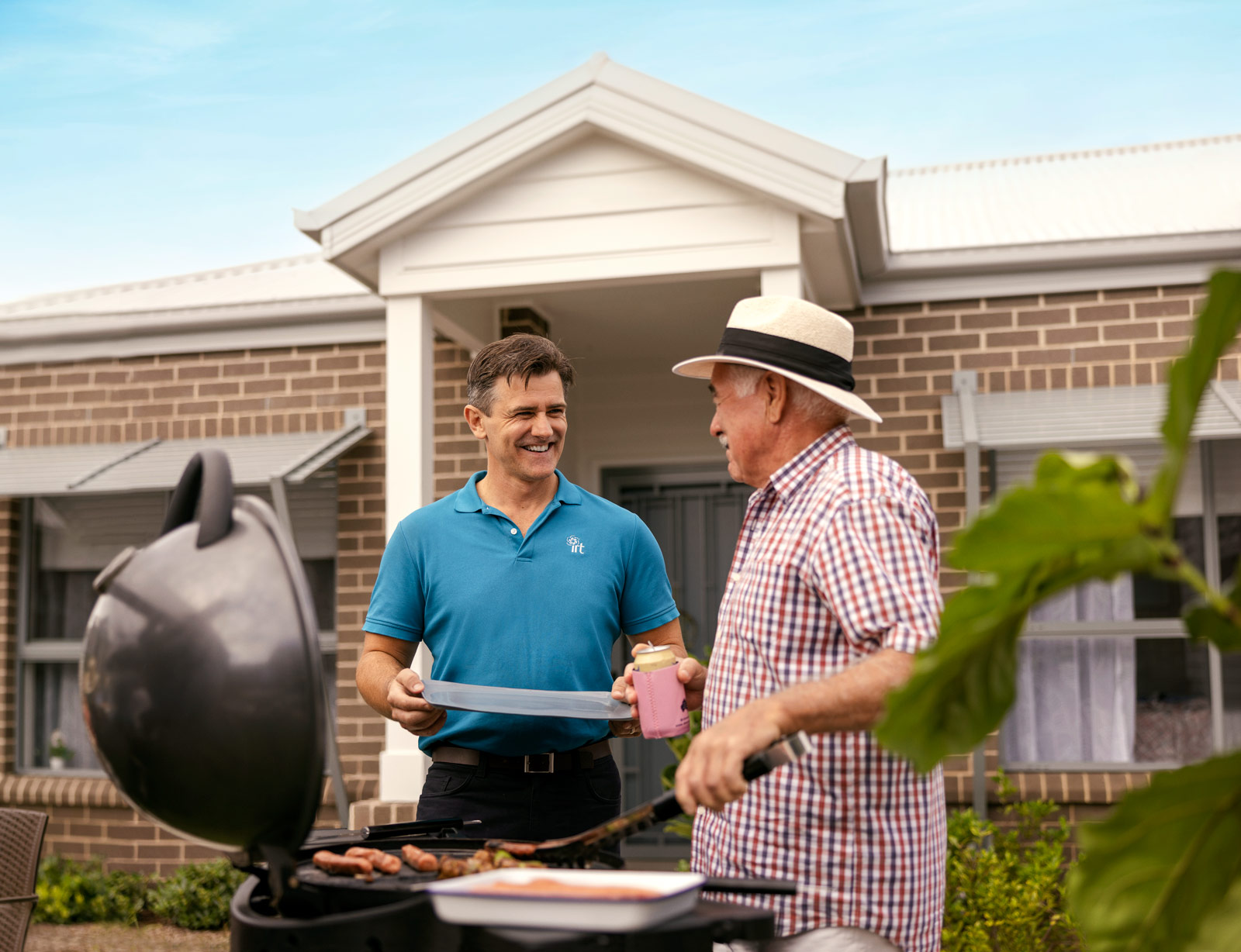 Retirement living at IRT
If you're interested in downsizing your house and upsizing your life, IRT has more than 30 retirement villages across NSW, Qld and ACT. Find out more about the possibilities of village life and how one of our independent living communities can suit you and your unique needs.
Find out more