Wellbeing
Jul 26, 2022
Importance of social connections for seniors (plus nine tips to create them)
It's important to have positive social connections in your life. Here are nine tips on making and maintaining positive social connections in your later years.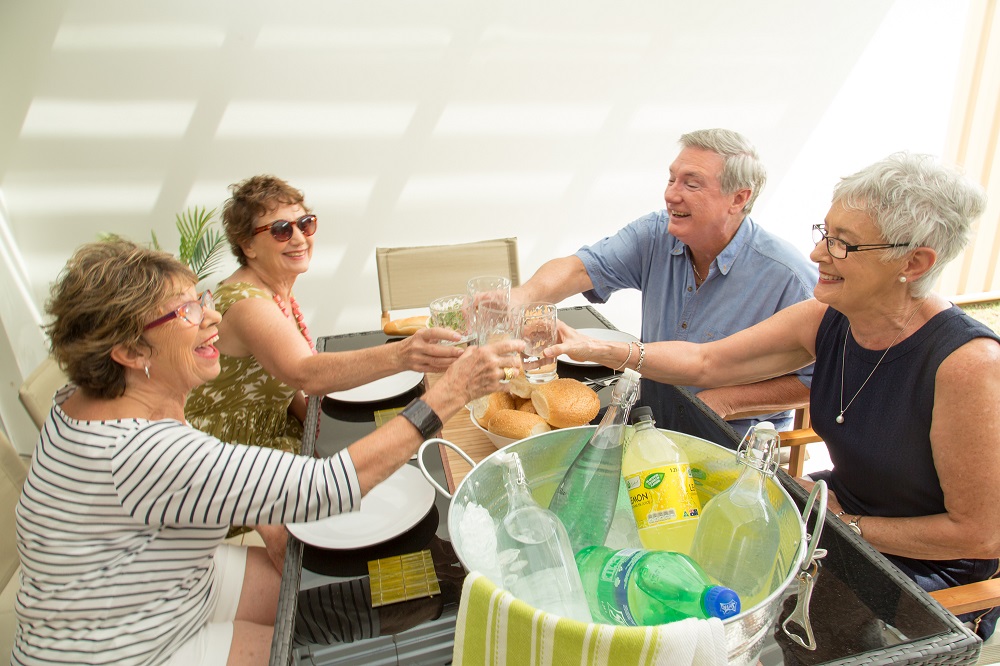 Creating and maintaining positive relationships is essential to your overall health and wellbeing - no matter what your age. Here we look at some of the benefits of social connectedness and what you can do help maintain your social connections as you get older.
Benefits of social connections
Sense of belonging
Relationships with friends and family not only create a better quality of life and create a sense of security, but also help to keep loneliness and isolation at bay. This is important for maintaining a sense of belonging that comes with staying socially connected.
However, relationships change as time passes. People move away, life gets busy with work and family, and we realise the benefits of a few great friends over many. Social connections are even more important for older adults in cultivating a sense of belonging,
Mental health
In an interview with the Good Life, Relationships Australia ACT and Region CEO Alison Brook spoke about the effects of loneliness.  
Alison explained the physical and mental health impacts of loneliness have the same detrimental effect as smoking 15 cigarettes a day. It can really exacerbate anxiety and depression and negatively impact your self esteem.
Physical health
Staying physically healthy isn't just about eating veggies and exercising - it seems staying socially connected is crucial. One study showed that a lack of social connection can be more detrimental to your health than obesity, smoking and high blood pressure. Fortunately, strong social connection has been shown to bring positive health benefits such as increased chances of longevity and improved immunity.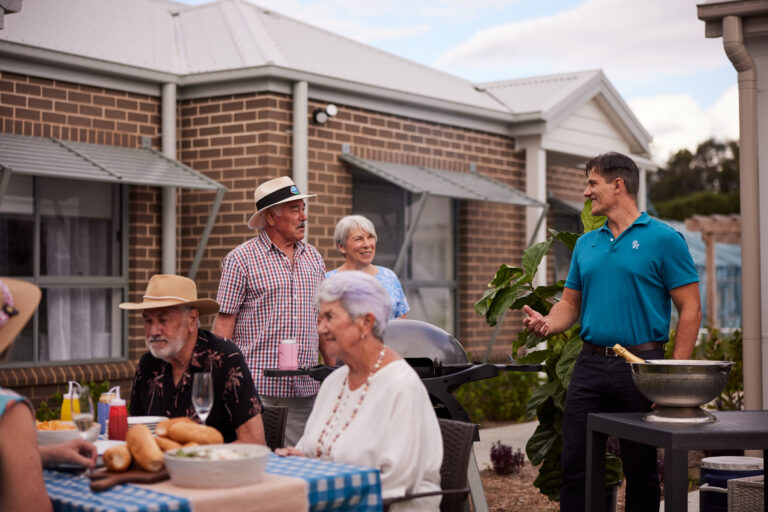 9 ways you can create more social connections
Maintaining social connections or making new ones may seem more daunting the older you get, but retirement is a perfect time to try new things and build a whole new network of friends.
Here are nine tips for staying socially active and making new friends in your later years:
1. Volunteer
Volunteering is a rewarding way to reconnect and spend time with friends or to make new connections.
The life experience and qualities of mature volunteers are invaluable. It allows you to use skills you've gained throughout your life and share them with others.
Find out how to volunteer in an area near you on the Go Volunteer website.
2. Get involved
Getting involved in your community allows you to meet new people while doing something you love.
There are many ways to get involved:
• Join a club or start your own
• Become a member of your local men's shed
• Start a team sport or take regular exercise classes
• Contribute to your local community garden
• Attend local council meetings
• If you live in a retirement village or receive home care, take part in community events or social outings organised by your provider.

Discover clubs that are close to you at Clubs Australia.
3. Reconnect with old friends
If building new friendships from scratch feels too overwhelming, reach out to old friends who you've fallen out of touch with.
Reconnecting with people you were once close with means you can pick up right where you left off. Social media platforms like Facebook have made it easier than ever to do this. Simply search for their names or use your mutual connections with people you're already friends with to find who you're looking for.
Sign up or login to Facebook and start reconnecting.
4. Join a Facebook group
Joining Facebook groups is another great way to use social media to make new connections. There are thousands of groups you can join on many topics, both local and international. It's a great way to meet new people that have similar interests to you.
Find out more about Facebook groups to get started.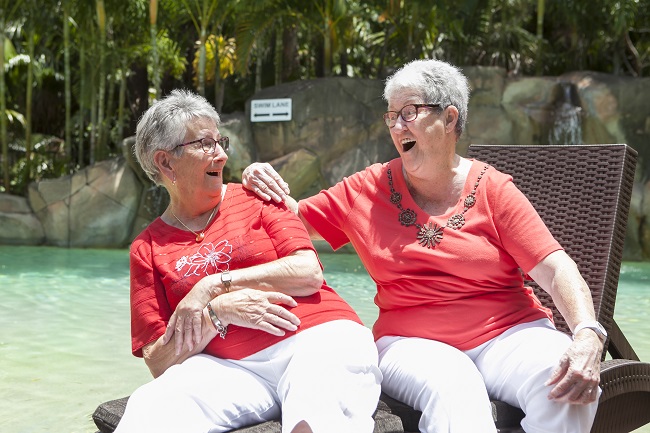 5. Get swiping
Most people have heard of dating apps like Tinder and Bumble but what you may not know is there are now apps for finding friends. You can put together a profile, including interests and location, and find other like-minded people to chat with.
Here are some app suggestions to get you started:
• Nextdoor
• Bumble BFF
• Meetup
• Friender
• REALU
• Skout
6. Be consistent
Friendships, like any kind of relationship, require effort to maintain.
Set up a standing date each week with your friends, doing something you all enjoy like going to the park, attending a football game or watching movies. Having a set time each week means you're more likely to catch up and spend time together, strengthening your friendship.
7. Change your living situation
Another way to combat loneliness is to change your living situation. If you're living by yourself, ask a friend to move in or advertise for a roommate.
If you're ready to downsize, moving into a retirement village is a great solution. There's always something to do, with most retirement villages having busy social calendars, filled with events, club meetings and social outings you can be a part of.
8. Say yes more
It may sound simple but a great way to meet new people is to say yes more when friends invite you out or when family want to catch up.
By going out to socialise with people you already feel comfortable with, you're more likely to put yourself out there to meet new people.
9. Have a plan
Once you've taken that first step and joined a club or reconnected with an old friend, how do you start building those connections?
Ask about them. People love to talk about themselves, ask about their life, hobbies and interests.
Use open-ended questions. When you're trying to build rapport and find out more about someone, ask open-ended questions to give the conversation more flow. For example, instead of asking if they have any hobbies, ask them what they do in their spare time. Instead of answering with a yes or no, the person you're talking with has to elaborate, allowing you to find out more about them and making the conversation more interesting.
Listen. Actively listen to their answers so you can ask questions or make comments about what they're saying.
Discover what you have in common. Because you've been actively listening, you'll be able to pick up on the things you have in common. This is also a good segue into making plans to meet up again.
Follow up. If you make tentative plans then follow them up. Send them a message saying it was nice to meet them and to let you know if they want to grab that game of golf or go see the movie you were both interested in seeing.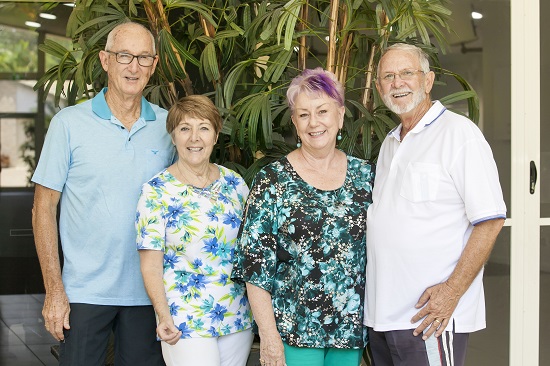 Finding social connection at IRT
IRT offers many opportunities to make new friends through living in our retirement villages, joining us on home care bus trips and becoming an IRT volunteer through the Age Matters.   Break out of your comfort zone, try something new and meet new people. Don't forget, most people will be in the same position as you, wanting to make friends or reach out but not knowing how to take the first step.
Find out more