Recipes
Jan 02, 2023
Butter bean vegetable stew
This recipe, from IRT Catering Chef Phil Ucles, is the perfect winter warmer.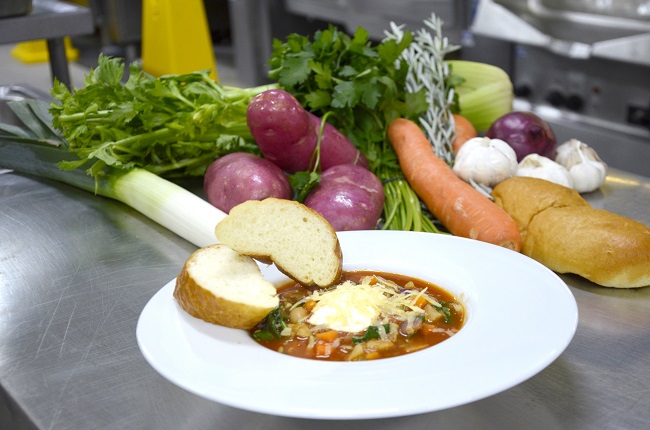 Ingredients
25ml olive oil
1 red onion, peeled and diced
1 medium potato, peeled and chopped
1 celery stalk, peeled and diced
1 leek sliced
2 garlic cloves, chopped
2 carrots, peeled and diced
50ml dry white wine
2 tbsp tomato purée
A few fresh rosemary sprigs
200g chopped tomatoes
200g drained butter beans
100g baby leaf spinach
250ml vegetable stock
Handful of chopped fresh parsley
Salt and cracked pepper to taste
25g parmesan cheese wedge
Method
Heat the oil in a deep pan or pot over a medium heat. Add the onions, garlic, leek, celery, potato and carrots, then fry for 5-8 minutes until softening.
Stir in the wine, tomato purée and a few fresh rosemary sprigs and simmer for 2 minutes.
Add the chopped tomatoes and stock. Season and simmer for 15 minutes, then stir in the butter beans and cook for 10 minutes more.
Stir in the spinach and chopped fresh parsley. Sprinkle with grated parmesan and then serve with natural yoghurt and oven-baked bread.
Any leftover stew, that hasn't had cheese or yoghurt (dairy) added, can be frozen.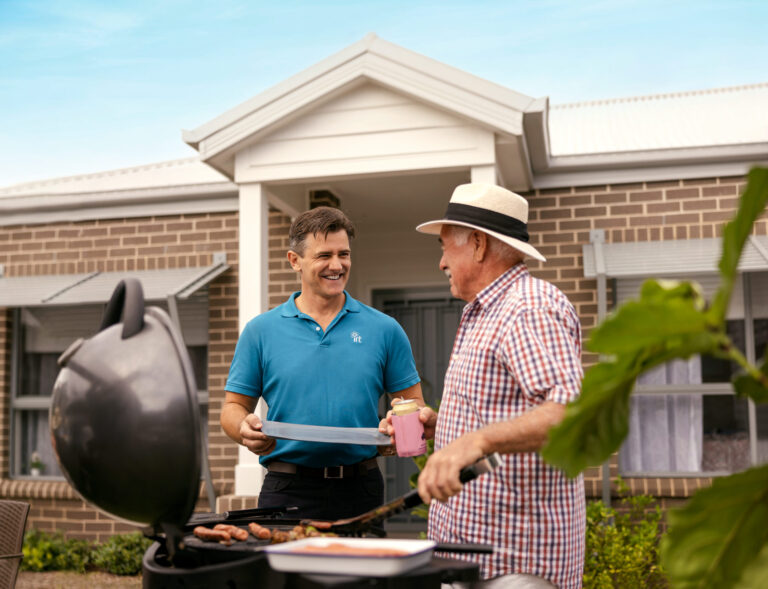 Retirement living at IRT
If you're interested in downsizing your house and upsizing your life, IRT has more than 30 retirement villages across NSW, Qld and ACT. Find out more about the possibilities of village life and how one of our independent living communities can suit you and your unique needs.
Find out more