Recipes
Dec 02, 2022
Spiced lamb and feta pizza recipe
Need a really easy idea for dinner and a great alternative to takeaway? You can't go past this delicious spiced lamb and feta pizza.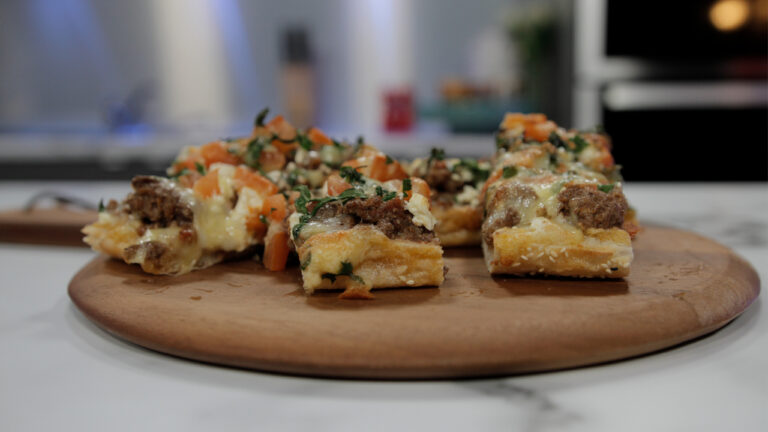 Ingredients
1 Turkish pide (bread)
500g lamb mince
1 onion chopped
2 cloves garlic chopped
400g crushed tomatoes
2 tbsp sumac
2 tbsp ground coriander
2 tbsp ground cumin
½ tsp ground chilli powder
2 tomatoes chopped
½ bunch parsley chopped
250g hummus
200g feta cheese
200g mozzarella cheese
1 lemon
Salt and pepper to taste
50ml olive oil
Method
Place olive oil in a pan and heat.
Add chopped onion and garlic cook for 2 to 3 minutes.
Add lamb mince and cook for about 5 minutes.
Add sumac, ground coriander and ground cumin and cook for 1 to 2 minutes.
Add 400g of crushed tomatoes. Bring to the boil and simmer for 2 to 3 minutes.
Add salt and pepper to taste.
Put lamb mix to the side and prepare Turkish bread.
Slice Turkish bread lengthways in half.
Spread hummus evenly on sliced Turkish bread.
Spoon lamb mix over Turkish bread.
Add chopped tomatoes, crumbled feta, chopped parsley and mozzarella cheese over pizza.
Place in a moderate oven (approx 180 degrees) for 5 to 8 minutes or until cheese is slightly golden.
Remove from oven and squeeze lemon juice over pizza and serve.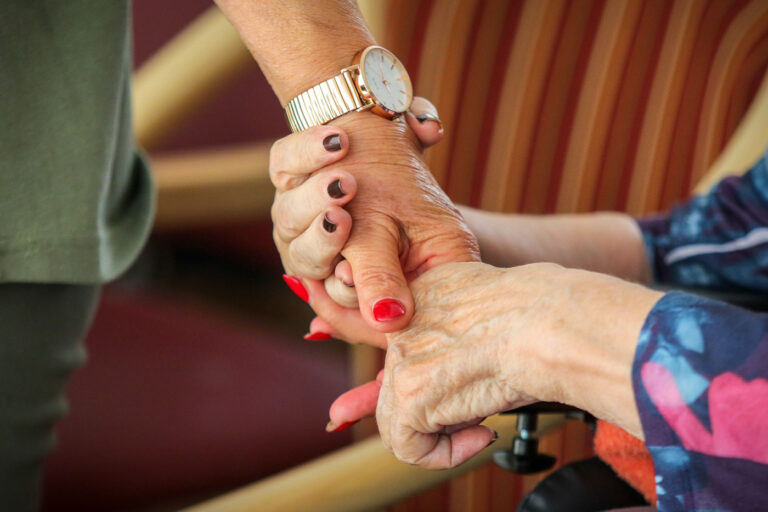 Does your loved one need support?
IRT has been supporting older Australians and their families with compassionate care for more than 50 years with aged care centres in NSW, Qld and the ACT. If your loved one needs warm and personalised care you can trust, we'd be more than happy to help.
Find out more