Resident Stories
Jul 26, 2023
Our IRT Home Care customers are our best advocates
We caught up with IRT Home Care customer and IRT Braeside resident Pat Fry, Customer Relationship Manager Kate Larosa and home care employee Alison Reynolds to learn more about their special relationship.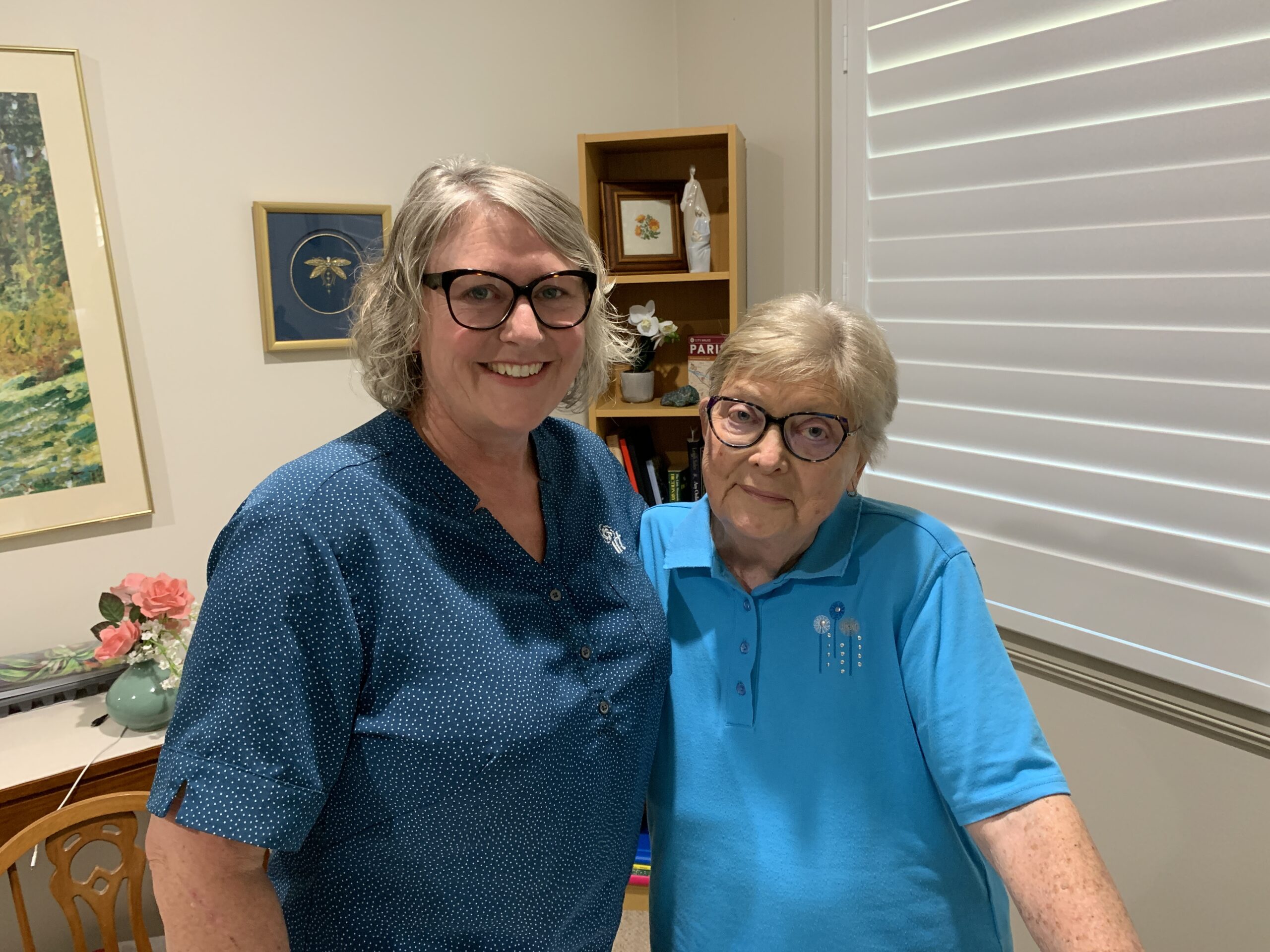 Pat Fry is an IRT retirement village resident and IRT Home Care customer who has been happily receiving IRT Home Care services since 2020.
"I am happy, safe and well cared for by the Home Care team. I receive regular transport and cleaning services, personal care and other help when needed. IRT also organises regular podiatry at home and weekly physiotherapy.
"I'd be in no-man's-land without Kate, my Customer Relationship Manager. When I first moved to the Illawarra, Kate came to visit me to work out my home care plan. She left such a wonderful impression on me, and I thought if this person is going to look after me as a case manager, I'd be very happy.
"Kate will knock on the door anytime she's around to say hi, but I also have an evaluation with her every three months where she gives suggestions for what would be helpful or useful to me.
"[IRT employees] Alison [Reynolds] and Whitney [McIntosh] were with me from the beginning when I took on IRT as my provider. They've been absolutely wonderful. When Kate told me a bit about Alison and Whitney and how the two worked together, I knew they were the right people to help me. They're very supportive and I appreciate our chats while they work.
"I've really got to know Alison, Whitney and Kate. Whitney has just moved to work in aged care [residential], which I was really sad to hear, but we'll catch up again one day soon. They're very special to me.
"It becomes more than just a service, it's company and friendship after a while – you come to really know a person."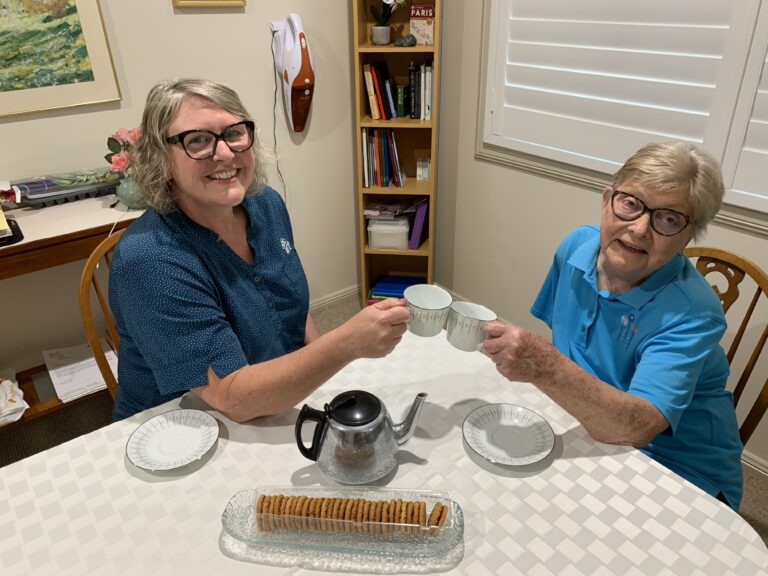 Alison Reynolds, Pat's IRT Home Care worker
"I reached 12 years with the Home Care team in May this year. In my previous life I was in retail and my best friend worked for IRT's Home Care team, and she'd tell me about the things she would do and it sounded wonderful. I thought 'I could do that, I'd be good at that.'
The main parts of my job include personal care, cleaning, shopping, transporting customers, and running our customer bus trips. I know that providing medication and meals and personal care are the most important part of home care from a physical perspective, but it's the leisure and lifestyle side of things that I'm really interested in – I think mentally getting people out and interacting socially is just as important.
"Talking to people, getting to know their stories is the favourite part of my job – though I should probably be saying that cleaning is my favourite part! I like hearing about people and their lives and what they like.
"I was Pat's first home care worker when she started with IRT. You just click with some people, and she's one of those people. She's highly intelligent, very easy to talk to, she's a great listener, very warm and caring and generous. We've got those professional boundaries, but we've definitely formed a lovely relationship."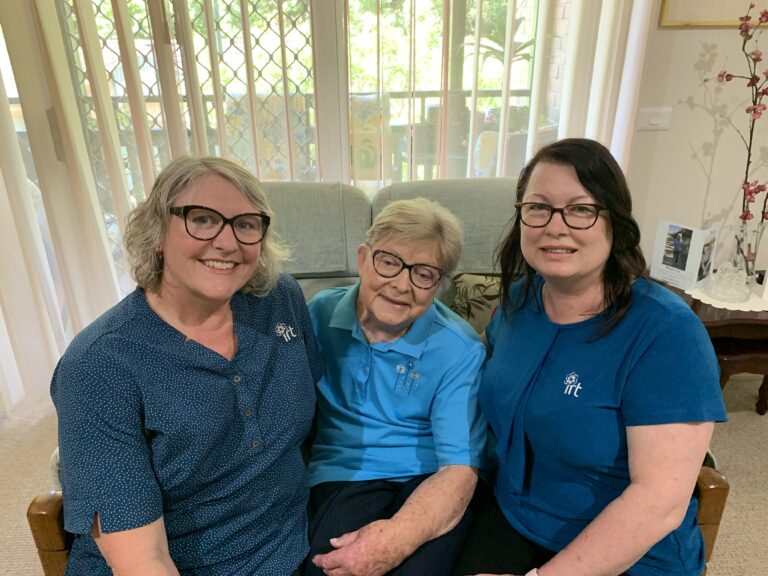 Kate Larosa, Pat's Customer Relationship Manager
"I chose to get involved with Home Care because I believe most people's wish is to remain living in their home safely and independently for as long as possible, and it makes me happy that I can help my customers achieve this goal. My favourite part of the job is interacting with my customers. They're all individuals with individual needs.
"Pat has been an absolute delight to work with from the first minute we met. I'm all about promoting independence, and I picked people for Pat's home care team who would be really supportive in thinking about ways she could self-manage tasks independently and safely.
"We're very honest and open with each other. Pat knows I will advocate for her as much as I can where I agree it's the right option for her, otherwise I will suggest a different avenue that would suit her better, and she's always open to that."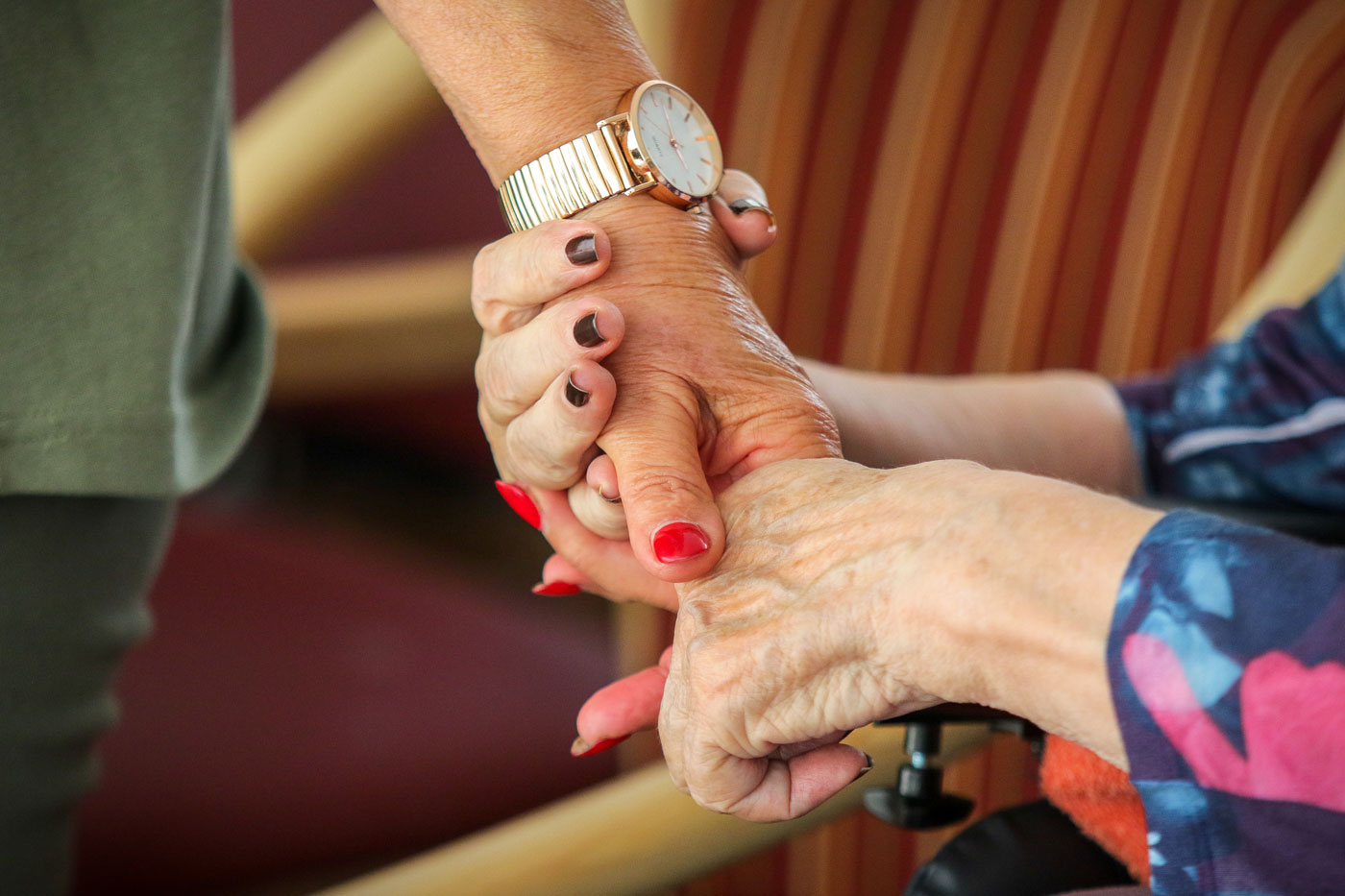 IRT Home Care
At IRT, we've been providing home care services to help older Australian live independently at home for more than 30 years. We're proud to offer professional and heart-centred care at home, whether it's lending a hand cleaning services or providing transport. Find out how IRT Home Care can support you or your loved one.
Find out more