Turning the tide for seniors in community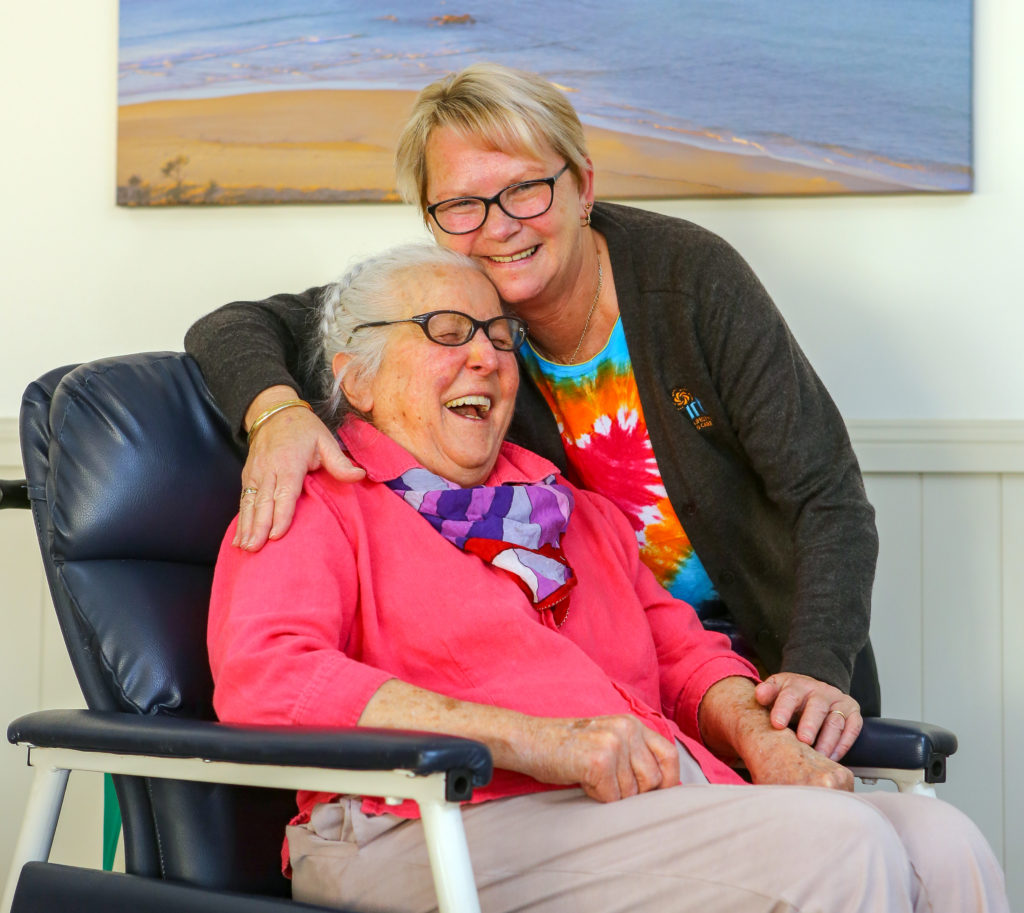 The annual NSW Seniors Festival concludes this Sunday, wrapping up ten days of celebrations across the state. With hundreds of events on offer, the festival aims to facilitate social inclusion through a variety of group experiences for older Australians, enhancing their love for life.
With the festival's primary purpose to celebrate seniors each year, it can also serve as a reminder for us all to challenge our perceptions of what it means to age and become an older member of society. While many will have participated in events designed to celebrate seniors and combat social isolation and loneliness, it's sobering to note that despite the good intentions of the festivities they won't achieve the best outcome unless attitudes to ageing and older people change.
Recent studies have found that the social isolation, loneliness and feelings of being under-valued experienced by older Australians are intensified by negative attitudes towards ageing and older people.
Without realising it many of us subconsciously hold onto negative stereotypes which adversely impact our treatment of the older people in our lives. Common harmful perceptions such as thinking of older people as burdensome, unable to learn new skills, frail and dependent are often wrong and can have far reaching effects on the mental, physical and cognitive health of older people, including our future, older selves.
A 2018 study by Council of the Ageing (COTA) found that one third of the 7.9 million Australians aged over 50 have experienced age discrimination and nearly half feel less valued than when they were younger. Respondents aged over 65 years in a 2017 study commissioned by the Benevolent Society shared personal experiences of age discrimination which included: being talked down to; being exposed to derogatory jokes about older people, and being ignored.
The paradox of allowing these misguided attitudes to continue unchecked is that all of us may eventually experience similar levels of discrimination, should we be lucky enough to reach our older years. Carrying these attitudes throughout life can have a particularly detrimental effect on the future, older self.
By holding onto negative misconceptions throughout our lives, we're not only reducing the quality of life for other older people but ourselves as well. A 2016 World Values Survey found that older people who feel they are a burden perceive their lives to be less valuable, putting them at risk of depression and social isolation. Whereas in another study by North Carolina State University, older adults with a positive attitude about ageing were found to be more resilient when faced with stressful situations.
Recognising our own negative attitudes towards older people and how they might be impacting others, including our future selves, is the first step to changing the way the world views ageing. Simply by being more mindful of the harmful thoughts and attitudes we demonstrate in our day-to-day lives towards ageing and older people we can influence those around us to do the same.
Encouragingly, the Benevolent Society's 2017 study revealed what we at IRT already know: older people have many strengths including; being generous, kind, caring, calm, stable, wise, knowledgeable and resilient.
So next time we catch ourselves slipping into a default negative attitude, we should pause to recognise this and take a moment to turn it to a focus on the positives. Not all older people are the same, and we should do what we can to limit the effects negative generalisations can have on those we know and love – including our future selves.
This weekend, take the opportunity to connect with the older people in your life. Be they a parent, grandparent, friend or neighbour. See if there are any final events in your area for the NSW Seniors Festival that they may be interested in attending and offer to drive them if they need transport.
There's much to be done to reduce the effects of ingrained misconceptions about ageing and older people. We can each do our part by more actively recognising the value older people bring to our lives and society overall. Rather than dwelling on the negatives, let's give due attention and recognition to older peoples' wisdom, skills and experience. This way we'll start to turn the tide.
Written by IRT Group CEO Patrick Reid