Giving Back
Aug 30, 2021
A cubby for charity
A cubbyhouse built and decorated by IRT Moruya Aged Care Centre residents has found a home.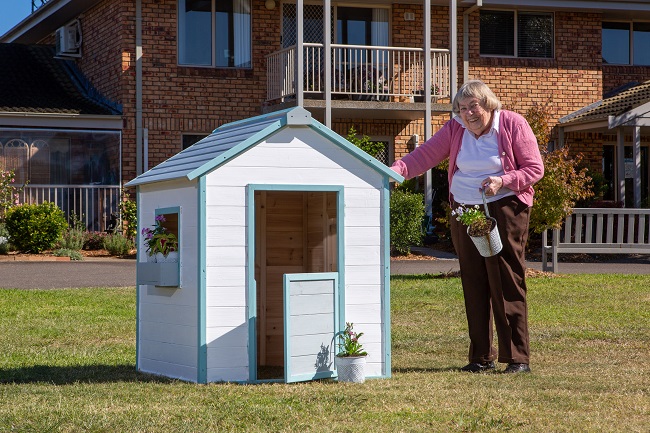 IRT Moruya Aged Care Centre residents have spent the past few months building, painting and decorating a cubbyhouse with materials donated by Bunnings Batemans Bay.
Now the residents have found a local support service, Eurobodalla Domestic and Family Violence Service Homelessness Support, to donate the cubbyhouse too.
The Pay it Forward program is the initiative of an IRT Moruya Aged Care Centre employee – who recognised an opportunity for residents to have a project to work on and to support the local community at the same time.
IRT Moruya resident Rowan Field helped build the cubbyhouse and says it has been good for everyone to get outside and enjoy themselves.
"It wasn't hard to put together and I reckon kids will love it," he says. "It's a good thing and has been a real team effort."
Rowan worked as a truck driver and at one point delivered cubbyhouses for a business based in Liverpool.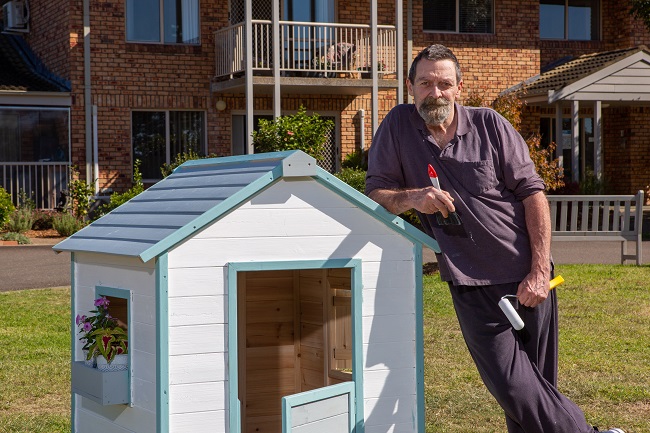 Another IRT Moruya resident, Elaine Johns, was involved in the decorative painting of the cubbyhouse. Elaine is renowned at IRT Moruya for her passion for art and is always busy decorating something. Elaine says the cubbyhouse will be somewhere great for kids to play and before the decorative painting got underway, she had lots of ideas for what to paint on it.
"I thought you'd have a tree, with some flowers, a little rabbit hiding behind the tree, maybe a rock with a ladybird on it," says Elaine. "You want all these little things that kids like. Maybe a snail going along, a couple more flowers and a cat hiding behind something. Some birds in the tree. I'm not real good, it just happens."
Former IRT Moruya Care Manager Leanne Turner said the program was about generating community spirit and helped residents feel connected to the town while having some fun.
"It's so important that we continue to find new ways for our residents to stay connected with the local community while doing something that is meaningful to them," said Leanne. "COVID-19 has certainly given us some challenges in achieving this and we are just so grateful to Bunnings for donating the materials and happy to see our residents enjoying themselves."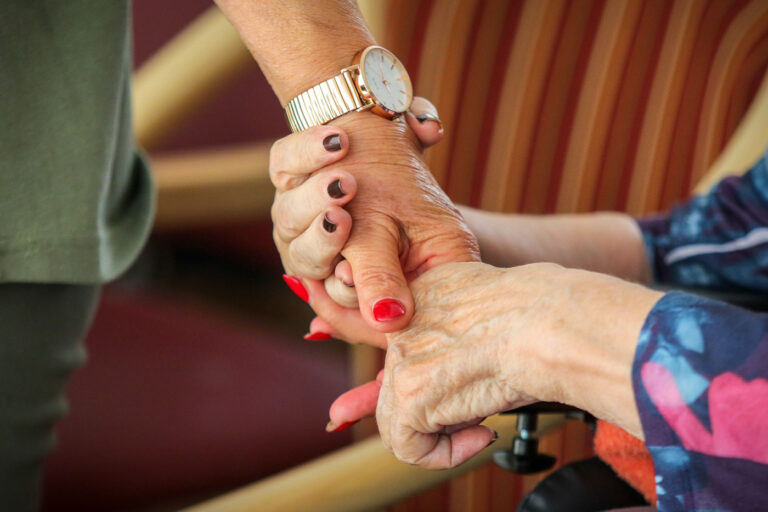 Does your loved one need support?
IRT has been supporting older Australians and their families with compassionate care for more than 50 years with aged care centres in NSW, Qld and the ACT. If your loved one needs warm and personalised care you can trust, we'd be more than happy to help.
Find out more