Resident Stories
Jul 09, 2018
A remarkable life – Vic Chapman
IRT Seaview resident Vic Chapman reflects on his life Education has been pivotal to his success The first Aboriginal school principal in NSW Involved in language revival IRT Seaview resident Vic Chapman has embraced the educational opportunities in his life. For me and my siblings, education stopped at the village school in Goodooga. I thought […]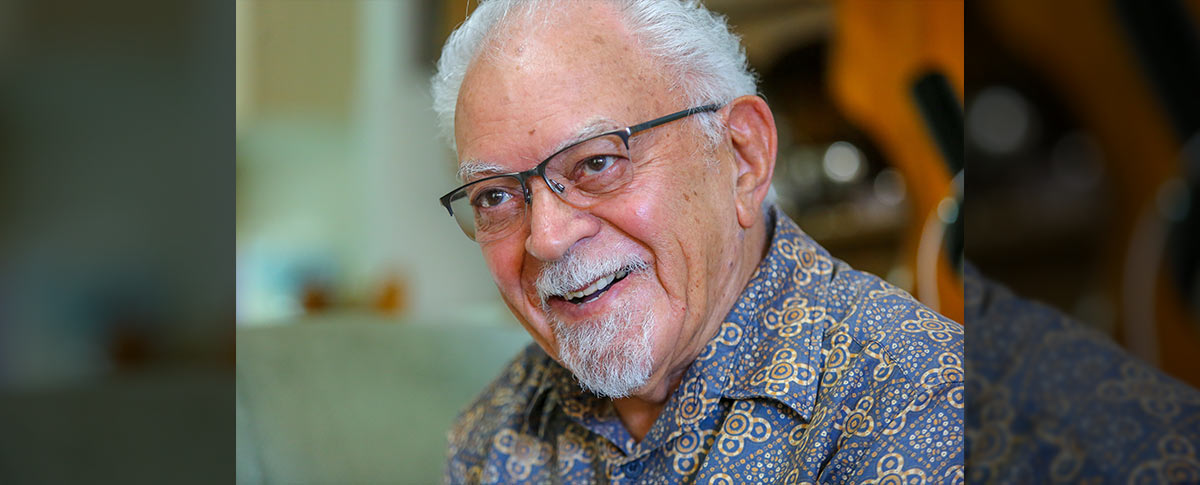 IRT Seaview resident Vic Chapman reflects on his life
Education has been pivotal to his success
The first Aboriginal school principal in NSW
Involved in language revival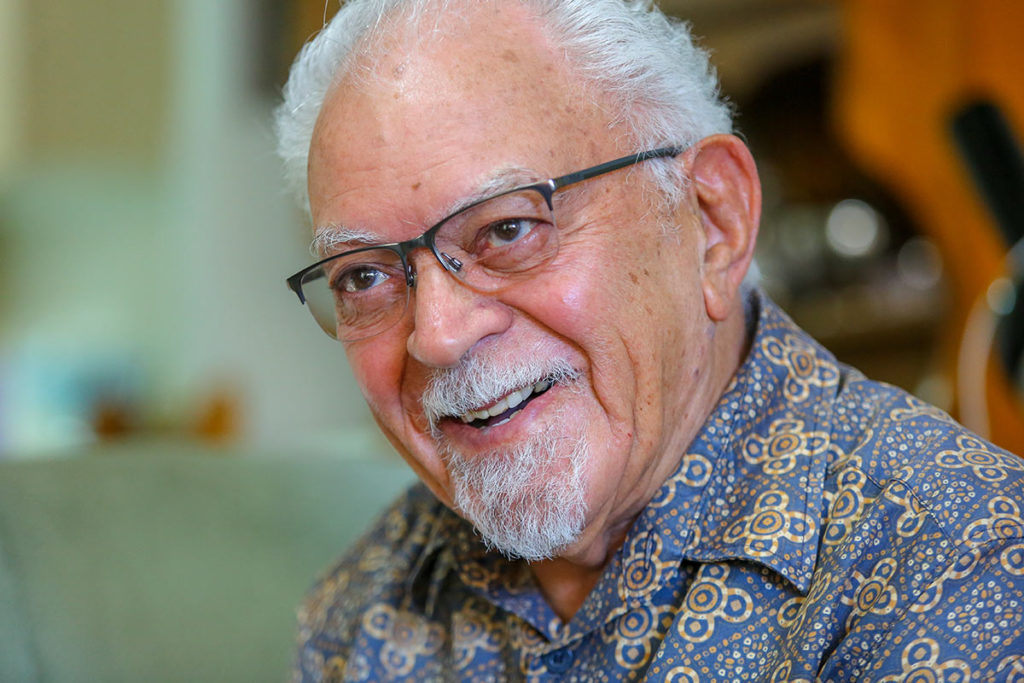 IRT Seaview resident Vic Chapman has embraced the educational opportunities in his life.
For me and my siblings, education stopped at the village school in Goodooga. I thought surely a high school must be a school up on stilts
When Vic Chapman won a state bursary to further his education, he didn't even know what a 'high' school was.
"For me and my siblings, education stopped at the village school in Goodooga. I thought surely a high school must be a school up on stilts," he quips.
Vic, 86, was born at Currawillinghi sheep station on the NSW/Queensland border, the youngest of 15 children.
His indigenous parents couldn't read or write but understood the value of education and made great sacrifices to help Vic continue his studies.
So, decked out in his first set of new clothes and shoes, the 12-year-old set off to travel hundreds of kilometres to the nearest high school, in Dubbo.
"It was a scary time, because I'd never been away from my parents and my siblings," he recalls. "I travelled on the back of a truck to Brewarrina to catch the train. I'd never seen a train before so I was thinking 'How do I get on this damn thing?'. Fortunately, there was someone from Goodooga who could help me."
And so began a lifelong journey that led to Vic becoming a respected educator, the first Aboriginal principal in NSW and mentor to countless students, as well as an accomplished artist and indigenous advocate.
"I've had a long walk, an enjoyable walk, and I've met great people along the way," the IRT Seaview resident says, summing up his remarkable life.
Vic recalls his childhood fondly – particularly days fishing with his Baagi (grandmother).
However, racism was rife in the small community. Public servants, including teachers, generally adopted the prevailing racist attitudes and students were often caned for speaking their native Yuwaalaraay language.
But one teacher stood out as different – Mr McKinnon – who had a profound influence on Vic. He suggested Vic become a State Bursar.
"He didn't fit the mould and tested the waters for himself. But for him I would have been a shearer, and not a good one at that. I will always remember him and be eternally grateful for changing the course of my life," Vic says.
"Throughout my teaching career I reminded my colleagues what a great opportunity they had to
bend the twig, as Mr McKinnon had done for me. The Power of One is real."
Initially Vic was plagued by homesickness at Dubbo High but felt pressure to perform so he didn't
"bring shame upon my family and people". He went on to perform well academically and served as a prefect and school captain.
"It was always in my mind to become a teacher, to teach others what my mother and father couldn't do. I believe, too, that education is the vehicle that will take my people out of poverty and disadvantage," he says.
Winning a Teachers' College Scholarship, his dreams were about to come true. Vic was on his way to Wagga Wagga Teachers' College, where he met Ruth, the love of his life to whom he was married for 62 years.
As the first person of Aboriginal descent to qualify as a teacher in NSW, he began teaching in the Mudgee Inspectorate in 1952.
He later earned the distinction of being the first Aboriginal school principal in NSW (and possibly Australia) when he was appointed to Gwynneville Public School in 1976.
As one of few remaining speakers of his native language, Vic is now involved in language revival.
He has contributed to the Yuwaalaraay and Gamilaraay Dictionary and other language resource material developed under the auspices of Australian National University lecturer, Dr John Giacon.
Vic believes language is far more than a communication tool; it goes to the heart and soul of one's identity.
Retirement in 1990 gave him the opportunity to pursue his love of ceramics, coinciding with the language revival and a renewed interest in culture. He has decorated platters reflecting stories from Yuwaalaraay.
He has one called The Morning Star, which he created last year, not long after Ruth passed away.
"I used to call her Maliyan.gaalay Ngay, my morning star," he confides.
Vic is currently Elder in Residence at UNSW Art & Design, travelling to Sydney at least once a week to work on ceramics and print making. Last year the faculty created a scholarship in his honour, the Vic Chapman Equity Award.