Resident Stories
Jun 12, 2020
Lifetime of service
Serving his community has motivated IRT Seaview resident Vic Chapman for most of his life.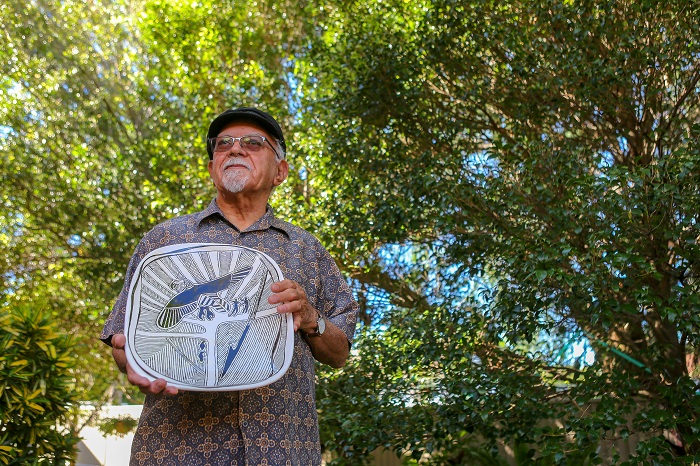 Vic Chapman was one of the first Aboriginal principals in NSW
Serving his community has motivated Vic
He was made a Member of the Order of Australia (AM) in 2019
Vic lives at IRT Seaview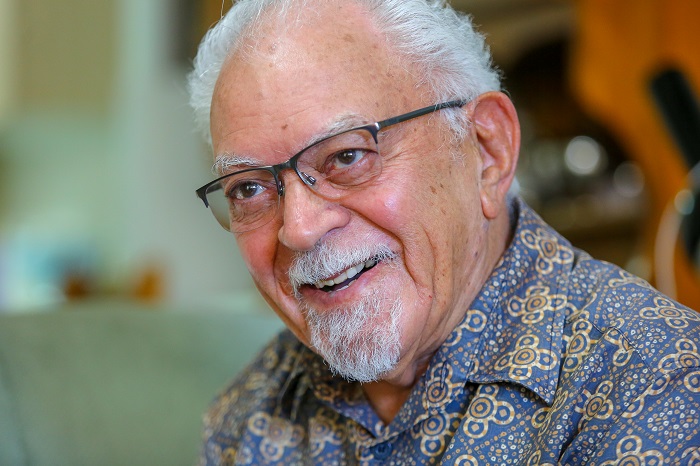 Vic Chapman AM, one of the first Aboriginal principals in NSW, shares a birthday with the world's most famous physicist, Albert Einstein.
He also shares Einstein's view of life's purpose, which he can recite verbatim:
"Strange is our situation here upon earth. Each of us comes for a short visit, not knowing why, yet sometimes seeming to a divine purpose. From the standpoint of daily life, however, there is one thing we do know: That we are here for the sake of other men — above all for those upon whose smile and wellbeing our own happiness depends."
"I put that quote in my diary every year so I know it off by heart – a constant reminder of what I'm here for," Vic explains.
Serving his community has motivated Vic, now 87, for most of his life. It is the reason he was made a Member of the Order of Australia (AM) in 2019, for significant service to the Indigenous community, to tertiary education, and to the visual arts.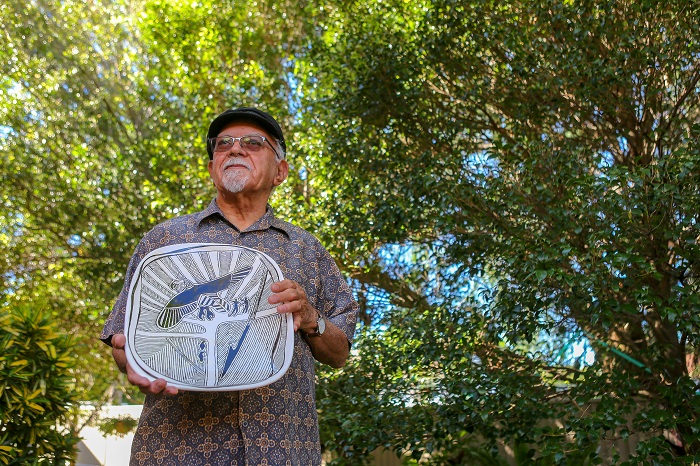 Born at Currawillinghi sheep station on the NSW/Queensland border, Vic began teaching in 1952 and taught in NSW public schools for 38 years. He was appointed the principal of Gwynneville Public School in Wollongong in 1976.
He's also an accomplished artist and a long-time advocate for Indigenous people.
The IRT Seaview resident received the Public Service Medal in 1990 and the Centenary Medal in 2003.
Vic dedicates his AM to the people who had the greatest influence on his vocation.
"Firstly, to my parents, who were illiterate and made such sacrifices to help me realise my dream of becoming a teacher. My Mum and Dad would have been very, very proud of this award," Vic explains.
"To my teacher Mr McKinnon at Goodooga Public School [in Brewarrina Shire, NSW], who thought I had some academic promise and showed me the way.
"And to my late wife Ruth, who gave me encouragement and the confidence to achieve what I couldn't have achieved without her."
Vic has relinquished his role as Elder in Residence at UNSW Art & Design but still plans to keep doing his printmaking and ceramics work at the university.
"It keeps the marbles rattling around up top. Not only physical exercise but also mental exercise is very important to me."
He also aims to read more books – "I've been very busy and I've neglected my reading" – and wants to get more involved in the revival of Yuwaalaraay, the language he spoke as a child. He's one of the few remaining speakers of his native language and has already contributed to a dictionary in the language.