Recipes
Jan 02, 2023
Recipe – Quiche Lorraine
IRT Catering's Ben Mitrevski serves up a dish that was popular 50 years ago and is still a firm favourite today.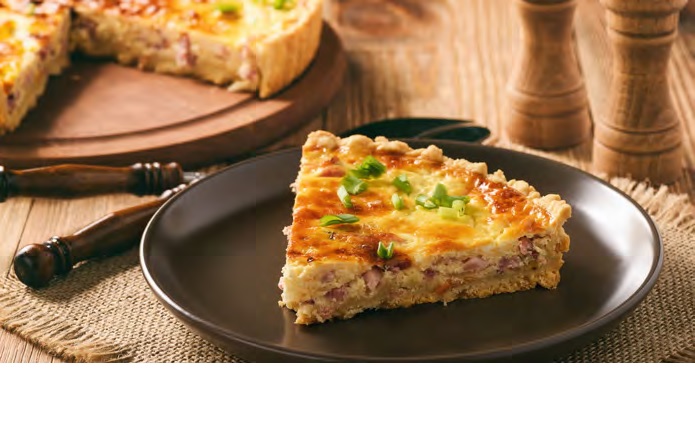 For the special IRT 50th anniversary edition of The Good Life magazine, IRT Catering's Ben Mitrevski looked at what Australians ate in 1969.
"I wanted to find something that was popular then, and that we still eat today," Ben says. "More so, something that we make at IRT Catering for our residents."
In 1969 Australian cookbook author Margaret Fulton was very popular. "She was the go-to person for recipes at that time."
Margaret died, age 94, in July 2019. Here is Ben's take on Margaret's quiche Lorraine.
Ingredients for shortcrust flan case
1 cup plain flour (sifted)
a pinch of salt
60g butter (diced in cubes)
1 egg yolk
2 tbsps iced water
a good squeeze of lemon juice
Method for shortcrust flan case
Preheat the oven to 190°C. Combine flour, salt and butter pieces and rub lightly and evenly in the flour, until the mixture resembles breadcrumbs. Beat the egg yolk, one tablespoon of water and the lemon juice together then sprinkle evenly over the flour then mix to form a dough. Add a little extra water if necessary. Knead lightly on a floured board, wrap in cling wrap and chill for one hour, or until required.
Roll out on a lightly floured board to fit 20-23cm fluted flan ring.
Press pastry well into the fluted edge. Using a sharp knife, cut away the excess pastry so it is level with the top of the flan ring. Prick the base lightly with a fork. Line the pastry with a piece of greaseproof paper and half-fill with pie weights or dried beans. Chill for a further 15 minutes then bake for ten minutes. Remove from the oven. Remove the paper and beans and cool while preparing the filling. Ben says a pre-made frozen shortcrust pastry can also be used.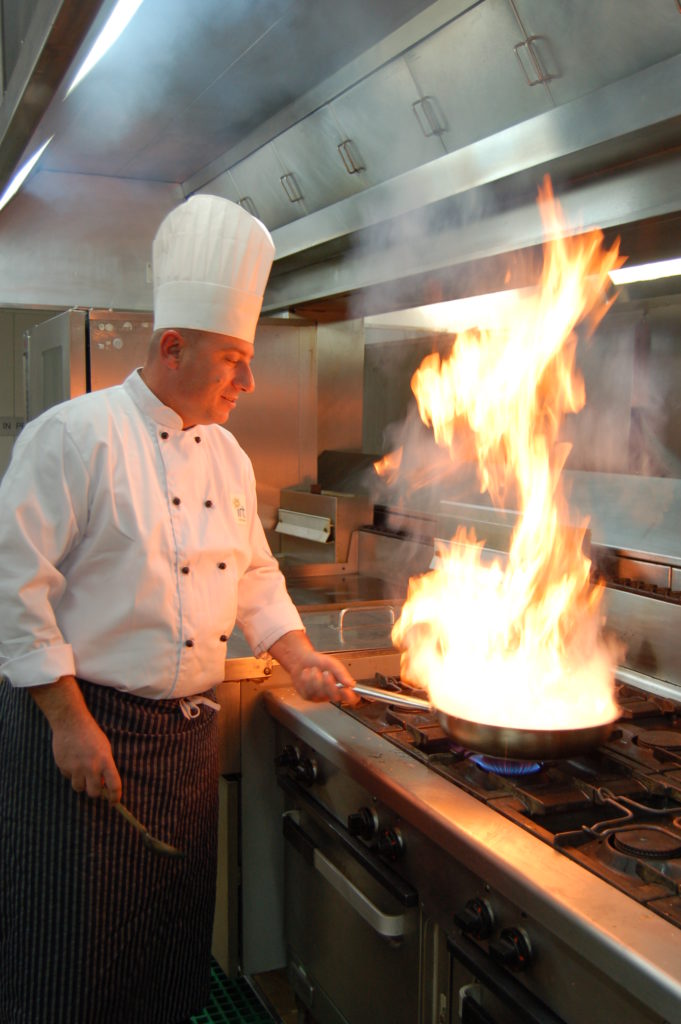 Ingredients for filling
250g diced bacon
1 shortcrust flan case, baked blind (recipe above)
2 eggs
100g tasty cheese
1 tsp plain flour
a pinch of ground nutmeg
½ tsp salt
a pinch of cayenne pepper
½ cup each of cream and milk
  Method for filling
Preheat the oven to 190°C.
Place diced bacon and cheese in pre-prepared pastry case.
Beat together the eggs, flour, nutmeg, salt, cayenne pepper, cream and milk, only until combined (over-beating causes bubbles on top). Strain over the bacon and cheese then bake for ten minutes.
Reduce heat to moderate, 180°C, and bake a further 20 minutes, or until a knife inserted in the custard comes out clean. Serve warm.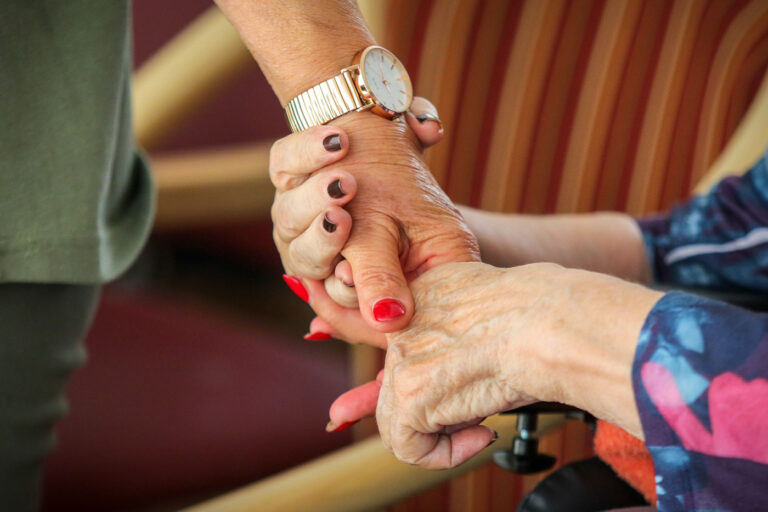 Does your loved one need support?
IRT has been supporting older Australians and their families with compassionate care for more than 50 years with aged care centres in NSW, Qld and the ACT. If your loved one needs warm and personalised care you can trust, we'd be more than happy to help.
Find out more