Tech & Innovation
Jul 26, 2022
Would you consider collaborative housing for your retirement?
Collaborative housing is a way of living that encourages participation, sharing and community building, while also having your own private and secure home.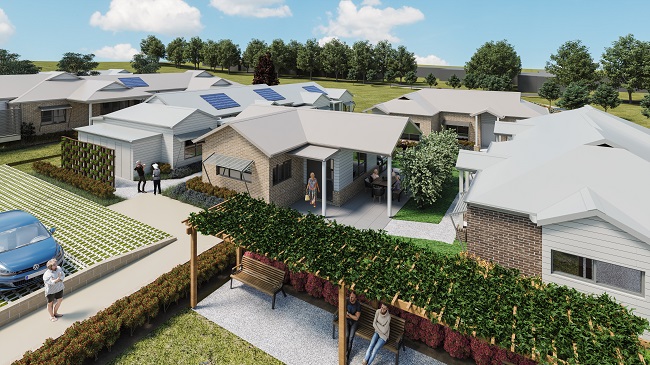 Collaborative housing (cohousing) is a way of living that is purposefully designed to encourage participation, sharing and community building, while enabling you to also have your own private and secure home.
If this is something that you may be interested in then IRT's Jasmine Grove may be just the place for you.
Jasmine Grove is a collaborative housing neighbourhood to be set within IRT's new retirement village Henry Brooks Estate at IRT Kanahooka.
Partially funded by the Australian Government through the Building Better Regions Fund, Jasmine Grove will provide long-term, more affordable housing options for a small group of like-minded women in retirement.
Why Jasmine Grove?
Research shows a growing number of women are reaching retirement age with significantly reduced finances due to a range of life circumstances including divorce, the loss of a spouse and many years spent out of the workforce caring for others.
"Currently, women are retiring with 47% less superannuation than men and are living on average 5 years long"
If you consider yourself to be in this category, Jasmine Grove can offer you the potential to access comfortable and enjoyable retirement housing at a reduced cost that comes with the inbuilt community support of other like-minded women.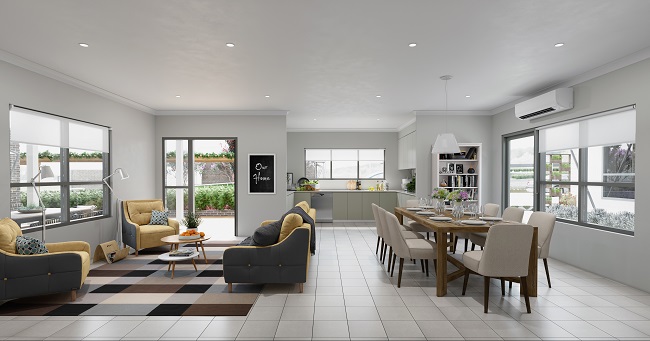 Jasmine Grove – the details
We're building Jasmine Grove for women over 55.
The co-housing neighbourhood is set within the new retirement village Henry Brooks Estate, and will feature eight one bedroom self-contained villas surrounding a shared communal kitchen and garden. Each villa will have its own kitchen, dining area, lounge room, laundry, outdoor storage and parking space.
The shared spaces will include a full kitchen, dining table for eight, a lounge area with TV, an outdoor BBQ area, additional outdoor storage and shared vegetable garden and green spaces.
So, you will have your own space and privacy, but also a shared space for communal cooking, eating and socialising, and a shared garden area if you have a green thumb.
If you have a pet, they can come too – the community will be pet friendly. And, to get you started IRT is also throwing in 50 hours of integrated IRT Home Care services within the first 12 months of residency – help if you need it, with a range of services including cleaning, transport, and self-care.
Interested in Jasmine Grove?
Register your interest and collaborate with us in defining how the cohousing community will function. From building a resident charter, designing principles for governing shared spaces, selecting shared space furnishings and creating collaborative gardens.