Tech & Innovation
Aug 02, 2023
Collaborative housing for your retirement
Collaborative housing is a way of living that encourages participation, sharing and community building, while also having your own private and secure home.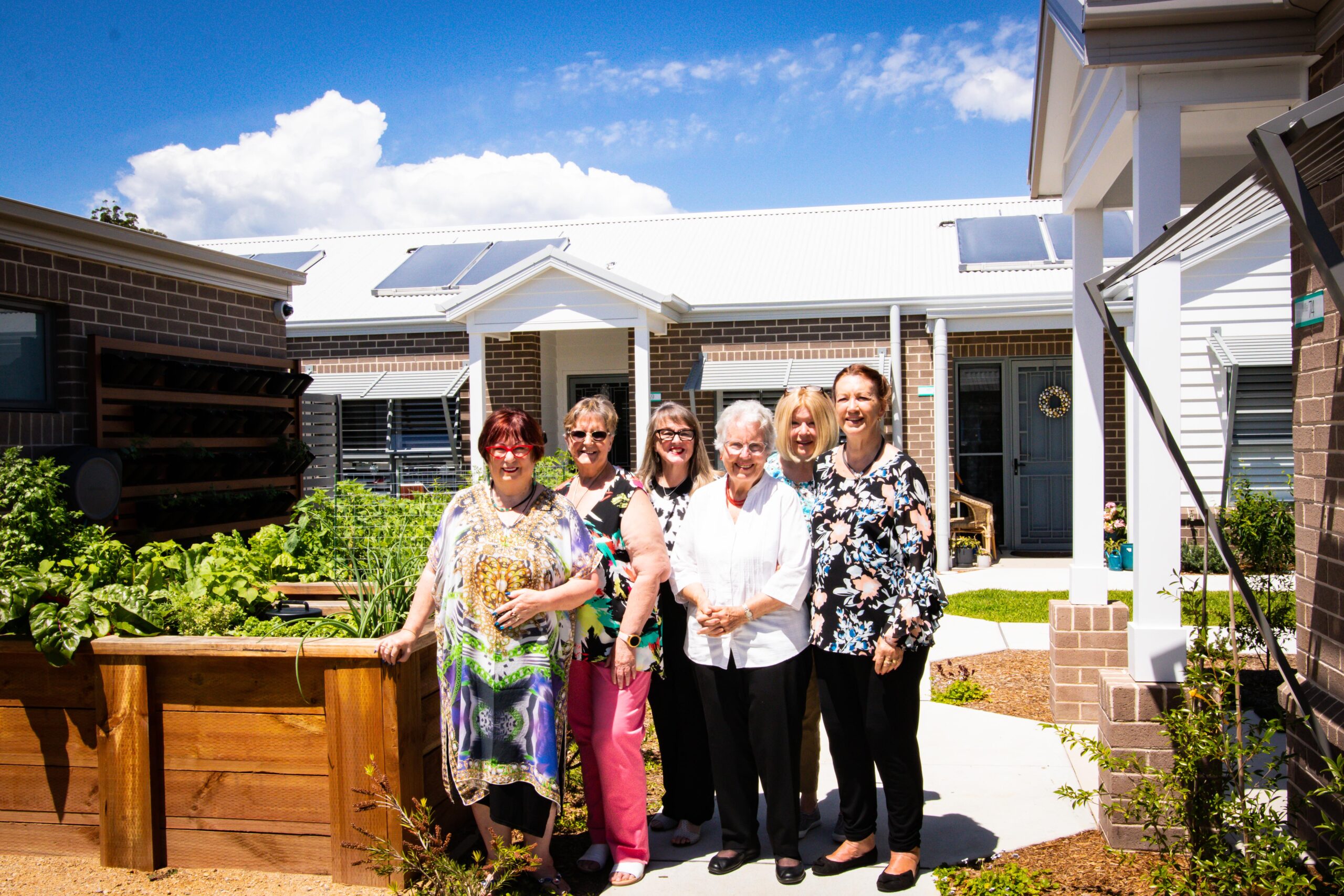 Collaborative housing refers to a range of different housing types with a focus on affordability, shared resources and active community participation. From university accommodation share houses to community land trusts governed voluntarily by communities, there are examples of collaborative housing projects popping up across the globe, including in Australia.
Want to know more? Check out our collaborative housing guide below including information on IRT's very own collaborative housing model, Jasmine Grove.
What is collaborative housing?
Collaborative housing is a way of living that encourages shared spaces and building community networks, while also having your own private and secure home. Sometimes referred to as cooperative housing or cohousing, collaborative housing projects focus on a way of affordable living that is purposefully designed to foster tight-knit intentional communities to people maintain independence and reduce social isolation. Often the residents themselves are involved in many of the important decisions relating to the project, from the development process to defining governing principles for the community to the ongoing management of facilities.
What are some of the features of collaborative housing?
There are a number of different collaborative housing models being introduced across the globe, but there are some common features across each concept:
A combination of shared and private space - common areas could include large lounge or dining areas, or shared gardens;
Residents play an integral role in the ongoing management of the community including decisions around future plans for the community;
The design of a collaborative housing project intentionally encourages informal interaction within the community while also ensuring privacy is maintained.
Collaborative housing for older people
In Australia, the preference of older people is to 'age in place', where they continue living in their own home and in their community with some level of independence rather than in residential aged care.
Ageing in place doesn't necessarily mean staying in the same house you've lived in for years - you might consider downsizing to a place that is more age-friendly or moving to a retirement village, where you can still enjoy independent living in an environment specifically designed for seniors.
Older people and their families are looking for better housing solutions that allow seniors to stay active and independent for as long as possible while still connected to their communities. We are living longer and spending more time in retirement, meaning housing options need to adapt to suit our changing population's living needs.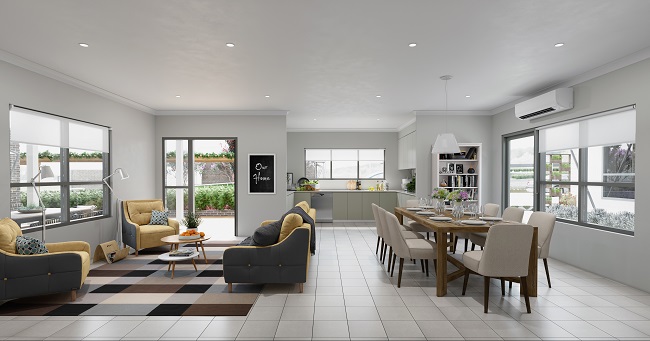 What are the benefits of collaborative housing in retirement?
Collaborative housing models can achieve innovative solutions to many of these challenges to support older people to age in place for longer. Communities are also designed to be sustainable to address the needs of both current and future residents.
Affordability
A smaller home as part of a collaborative housing project means a more affordable living solution in terms of costs to maintain, heat and cool a home, plus shared resources such as gardens and outdoor living areas means a division of costs while enjoying the rewards of these communal spaces. The more affordable nature of accommodation in housing cooperatives also helps older people navigate the often volatile housing market.
Mobility solutions
Collaborative housing projects specifically designed for seniors living are purpose built to ensure the layout and facilities of the community are suited to help people age in place.
Avoid social isolation
A key challenge for many older people is the risk of social isolation and loneliness. Collaborative housing can help to overcome this through its focus on encouraging and sustaining social engagement through a truly connected community. Collaborative housing models incorporate participation by residents in community management and decision-making.
Neighbourhood watch
What better way to avoid social isolation than by surrounding yourself with a community that is willing to lend a hand? Your neighbours in a collaborative housing project can not only provide company and engagement, but also informal assistance and care. Neighbours looking out for neighbours mean being able to call on someone to assist with smaller tasks and generally keeping an eye on each other which can delay the need for more formal care assistance.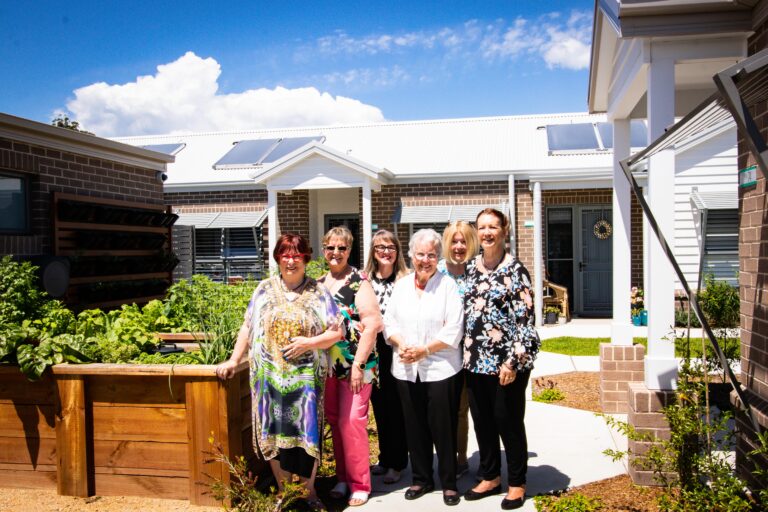 Jasmine Grove at IRT Kanahooka
If collaborative housing is something that you may be interested in then IRT's Jasmine Grove could be just the place for you.
Jasmine Grove is an innovative collaborative housing neighbourhood set within Henry Brooks Estate at IRT Kanahooka.
Partially funded by the Australian Government through the Building Better Regions Fund, Jasmine Grove provides long-term, more affordable housing options for single women while promoting social connection and a supportive community.
Why Jasmine Grove?
Research shows a growing number of women are reaching retirement age with significantly reduced finances due to a range of life circumstances including divorce, the loss of a spouse and many years spent out of the workforce caring for others.
"Currently, women are retiring with 47% less superannuation than men and are living on average 5 years long."
If you consider yourself to be in this category, Jasmine Grove can offer you the potential to access comfortable and enjoyable retirement housing at a reduced cost that comes with the inbuilt community support of other like-minded women.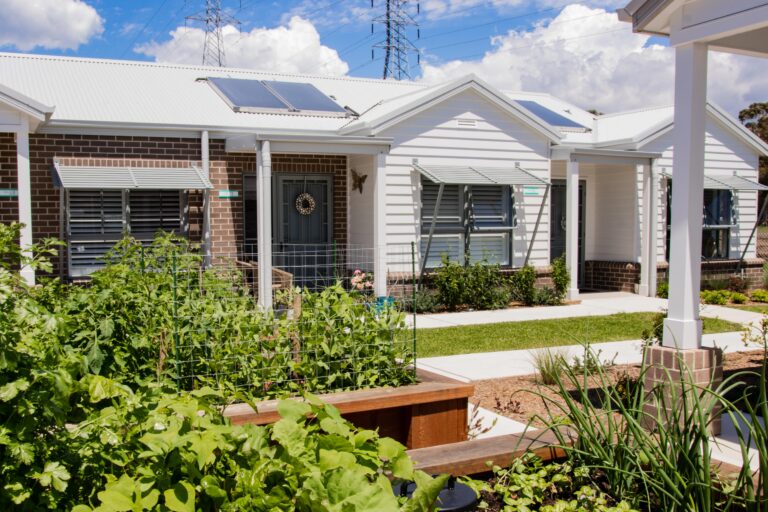 Jasmine Grove – the details
We've built Jasmine Grove for women over 55.
The co-housing neighbourhood is set within the Henry Brooks Estate retirement village, and is purposefully designed to encourage participation, sharing and a sense of community while offering residents their own private and secure homes.
Residents contribute to how Jasmine Grove operates through a resident charter and oversee many of the decisions relating to the community from designing governing principles for common areas to creating communal spaces to selecting shared space furnishings.
Eight private, one-bedroom fully self-contained villas are set around a community building featuring a large share kitchen, family sized dining and lounge area with TV where residents can come together to prepare and share a meal together or simply relax and chat.
The villas include a full kitchen, dining area, lounge room, laundry, bathroom, outdoor storage and parking space. If you have a pet, they can come too - the community is pet friendly, like the rest of Henry Brooks Estate at IRT Kanahooka.
Residents can also take full advantage of the amenities of the Henry Brooks Estate retirement village which surrounds Jasmine Grove including the clubhouse, pizza oven, giant outdoor chessboard and extensive landscaped walkways. Residents are also eligible to receive 50 hours of integrated IRT Home Care services within the first 12 months of residency.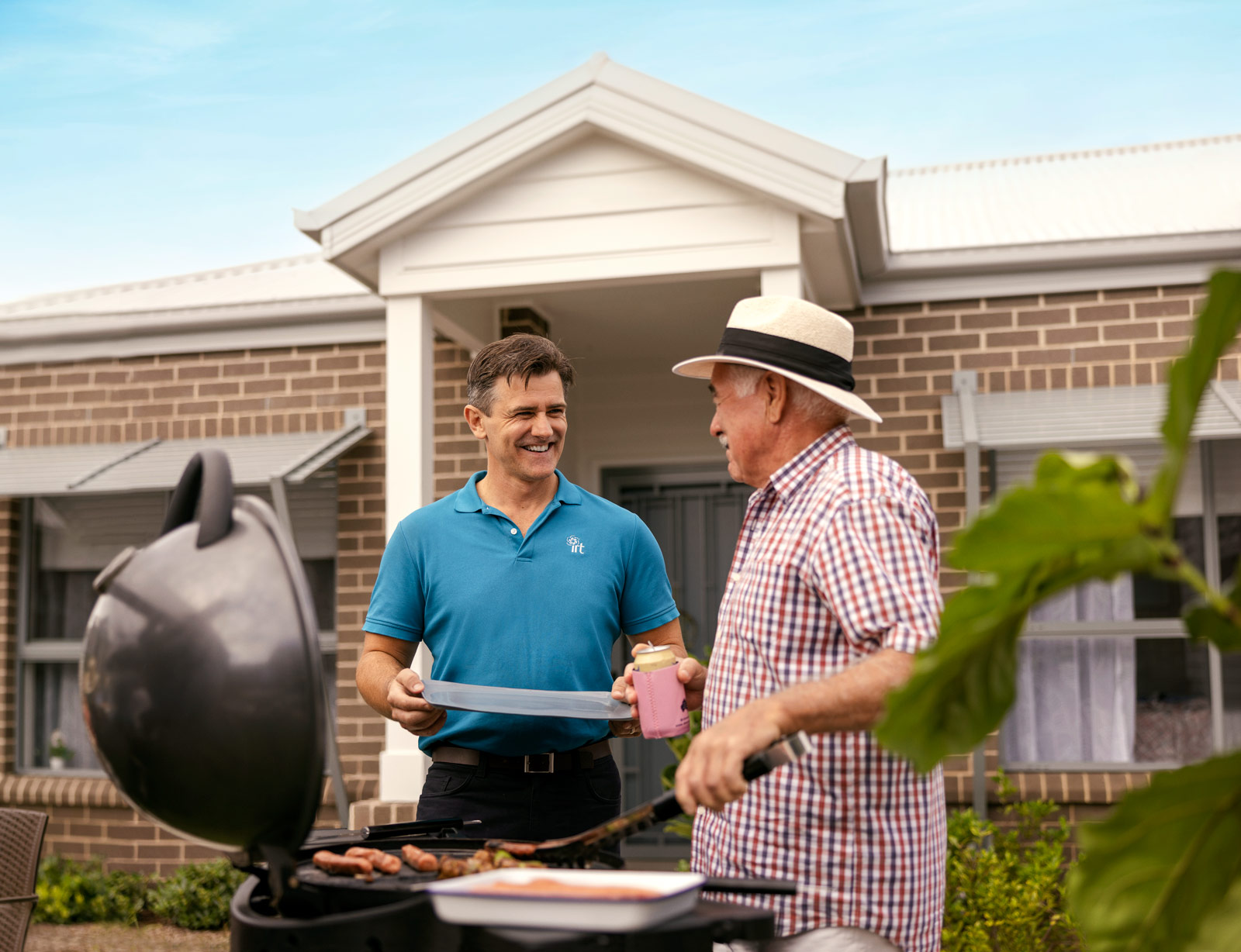 Retirement living at IRT
If you're interested in downsizing your house and upsizing your life, IRT has more than 30 retirement villages across NSW, Qld and ACT. Find out more about the possibilities of village life and how one of our independent living communities can suit you and your unique needs.
Find out more