General Health
Jul 21, 2022
Ageing in Place: what does it mean?
Ageing in place refers to continuing to live in the community, with some level of independence, rather than in residential aged care.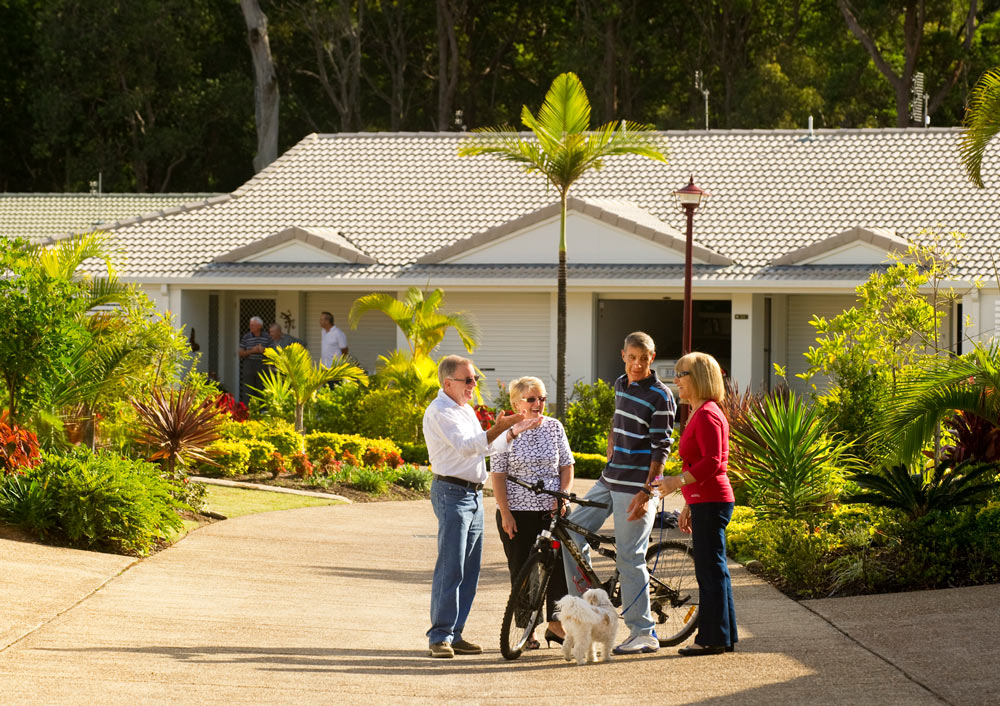 "Ageing in place" is a popular term in government and industry circles but what does it really mean for older people as they make critical decisions about their future?
What is ageing in place?
Generally ageing in place refers to continuing to live in the community, with some level of independence, rather than in residential aged care.
That doesn't necessarily mean staying in the same house you've lived in for years.
It could mean downsizing to a place that is more age-friendly or it could mean moving into a retirement village, where you can still enjoy independent living.
Whatever option you choose, accessing home care can be an important part of the equation, providing the support and services needed to help you stay at home for as long as possible.
And that's definitely what most Australians want to do.
According to the Australian Housing and Urban Research Institute (AHURI), between 78 and 81 per cent of Australians aged over 55 (depending on the age cohort) want to live in their own home as they age.
AHURI says successful ageing in place offers individuals and couples a decent quality of life and saves governments money in providing residential age care facilities. AHURI research found the Australian Government spends an annual average of $15,525 (adjusted to $2018) on each older person who receives assistance in the home, compared to $66,512 for those in residential aged care.
What are the benefits of ageing in place?
Here are some of the benefits of ageing in place and what you should consider before deciding on whether to age in place in your current home or a new one.
Independence
The key benefit of ageing in place is maintaining independence. Living in your own home gives you more freedom, encourages you to be self-reliant, and allows you to pursue the hobbies and interests that let you enjoy life to the full.
Maintaining independence promotes a sense of achievement that can contribute greatly to your physical and mental wellbeing.
Connections
If you live close to family and friends, staying in your home can help you maintain these important connections. It may also help you stay connected to regular service providers, such as doctors, dentists and hairdressers, as well as community organisations.
Beyond Blue's report Connections matter says strong ties with family, friends and the community provide people with happiness, security, support and a sense of purpose.
"Research shows that being connected to others is important for mental wellbeing and can be a protective factor against anxiety and depression," the report says.
Familiarity
Familiarity can be a real comfort to people as they age, not just in terms of their own home and possessions but also in terms of their immediate environment.
A familiar neighbourhood and community will likely encourage you to stay active and engaged, which are really valuable ways to enhance your wellbeing.
Staying in a home and environment that is familiar, surrounded by family and friends, can also add to your sense of security.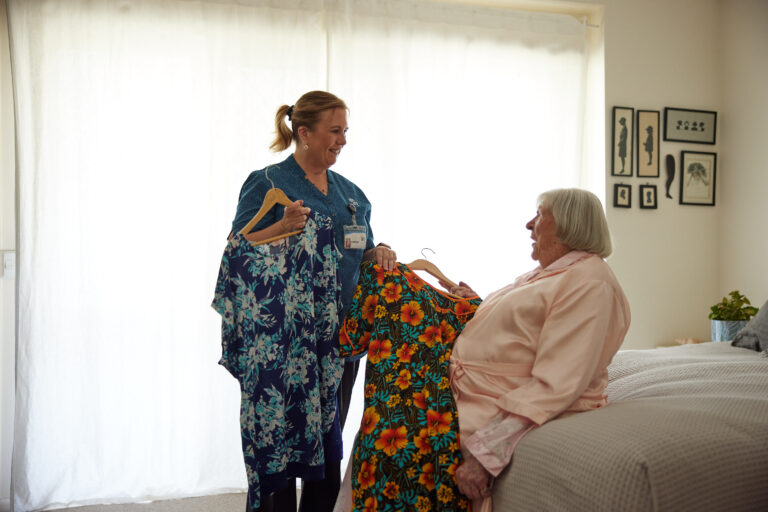 Things to consider
While ageing in place has many benefits, it's really important to work out what's right for you.
According to the Australian Institute for Health and Welfare, men who are 65 now can expect to live another 20 years and women almost 23. So it's worth investing time in considering where – and how – you want to live. Here are some things to think about:
Is my home right for my stage in life?
The first thing to consider is the suitability of the house you are currently living in.
Changes at home, such as removing obstacles and introducing mobility aids, may help you stay in your current home.
Introducing innovative technology to make life easier and safer might also overcome some of the barriers to staying put.
However, if you are thinking about ageing in place you should also consider whether your home is appropriate in terms of size and design, insulation and accessibility.
Is it too big for one or two people? Does it have stairs? Is the bathroom easily accessible and safe?
Thoughtful home renovations might overcome some of these issues but could be costly.
An alternative is to consider downsizing to an age-friendly home or moving to a retirement village, where you can choose a home that is right for you now and into the future.
Is the location right?
Ageing in place successfully isn't just about the home itself – it's also about location.
If you choose to relocate it's important to consider whether the new location will enable you to easily stay in touch with family and friends. If not, will it help you to build new networks?
It's also important to consider whether the new home will have easy access to transport and services, as well as entertainment and community activities that will help you lead a happy and fulfilling life.
What support will I need?
It is inevitable that some older people will develop complex care needs at some stage of their lives.
But that no longer means having to consider residential aged care as the only option.
The Australian Government has increased its focus on supporting people to remain in their own homes by providing more home care support.
Initially your needs might be basic, involving home maintenance, cleaning and gardening.
You might choose to access that support privately or through a home care provider such as IRT.
As your needs increase, so too can the level of support you receive in the home, through government-subsidised Home Care Packages. This is true even if you've opted to move to a retirement village.
Whatever path you choose – staying put, downsizing or moving into a retirement village – ageing in place can be a feasible and safe option. It requires forethought and good planning but it's worth it. After all, if there's a strong likelihood you'll live to your mid-80s or beyond, you've got lots of living to do!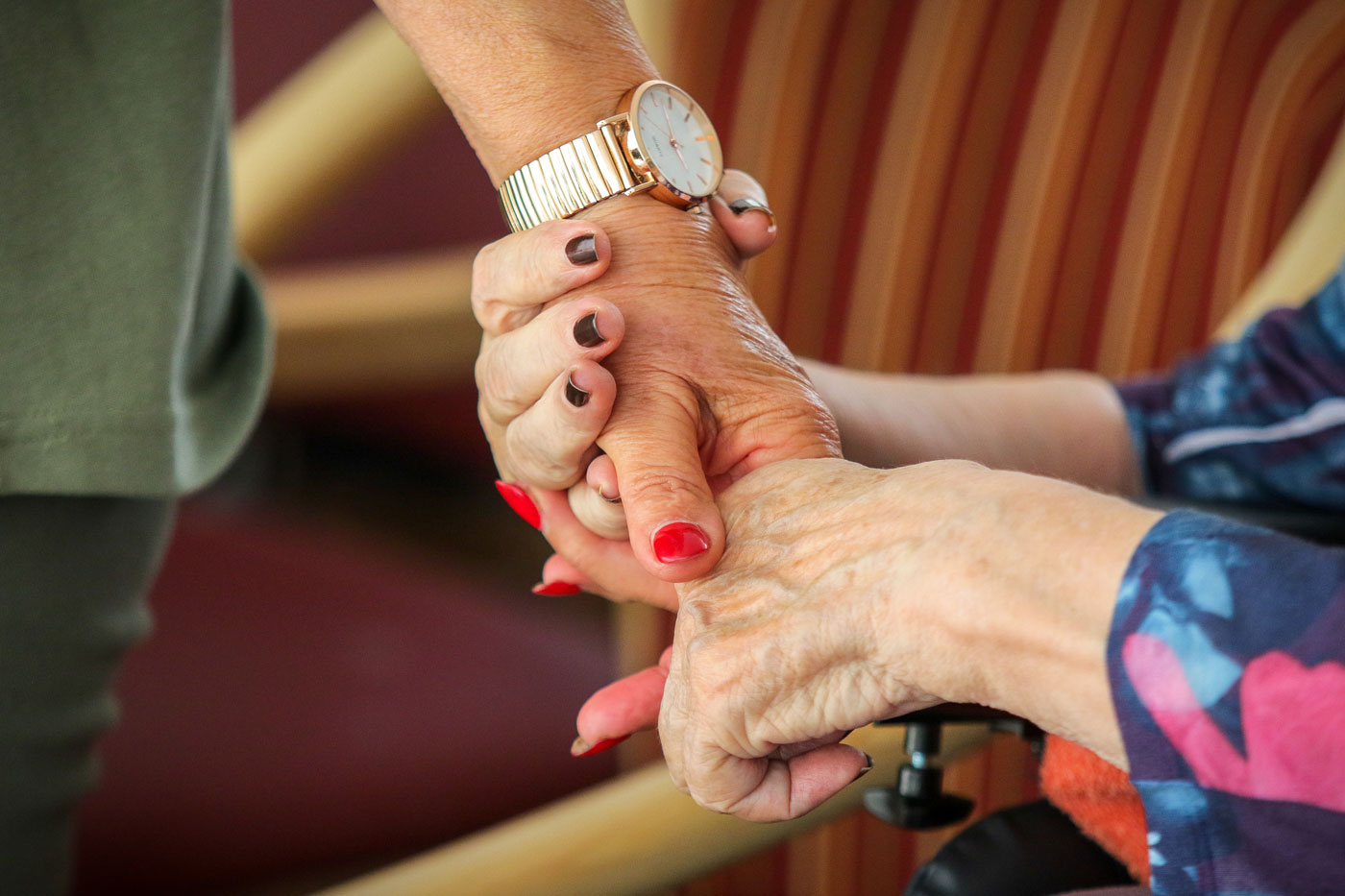 Still not sure what's best for you?
IRT has purpose-built retirement villages in NSW, ACT and QLD. Start your search by finding out everything you need to know about life in a retirement village. You can also give our friendly Customer Service team a call on 134 478 if you have any questions.
Find out more