Tech & Innovation
Dec 08, 2022
Creating connections
Learn about our homesharing project that aims to connect women and reduce social isolation and homelessness.
"For the first time in a long time I feel like I have a purpose."
Connecting women in a bid to reduce social isolation, ward off homelessness, and to improve life outcomes is at the heart of a homesharing project being facilitated by The Australian Centre for Social Innovation (TACSI) in partnership with IRT.
The project started in February and aims to connect women who feel their current living situation could be improved.
IRT Innovation Manager Myra Basic says that the project is testing a service where women are brought together to identify those who might be suitable to live with one other.
"It's like a matching service for housemates," Myra says. "It's about connecting and supporting people to live together. We are hoping by the end of July to have determined whether the matching service works and drive the service further."
She explains that women aged 55 and over often have less superannuation, less savings and less resources than their male counterparts and are the fastest growing group at risk of homelessness.
Carla Clarence is a Social Innovator with TACSI and she hopes the homeshare project can become a fully-fledged service.
Carla says the two key benefits for the homeshare concept are sharing the costs of running a home, and women sharing their lives.
TACSI and IRT are facilitating the homeshare design process, alongside women who are interested in the concept.
When The Good Life spoke to Carla, the project was at the call-out stage and working on bringing a group of women together to start the conversation, then test elements of the service concept.
Carla explains the matching process is quite in-depth. "Homesharing for women in this age bracket is about matching on value systems and complementary strengths and some very specific non-negotiables."
Anna and Anne are involved in the homeshare project and are both excited about the possibilities.
"I was attracted to it because I'm in the right age group, I live alone and I wanted to see what the options were . . . and have some input," Anna says.
She says the possibility of a plan for the future is very comforting.
By choice Anne does not have a permanent home. She moves around a lot, house-sitting, granny au pairing and staying with friends and family.
She says while she's okay about her situation, she would like a home base.
"It could well become impractical in the years to come," Anne says.
"I would just love to find an unorthodox solution to living out the rest of my days, and I don't want to be alone."
The project has been a positive experience for the women.
"I'm connecting with women already," Anne says. "For the first time in a long time I feel like I have a purpose."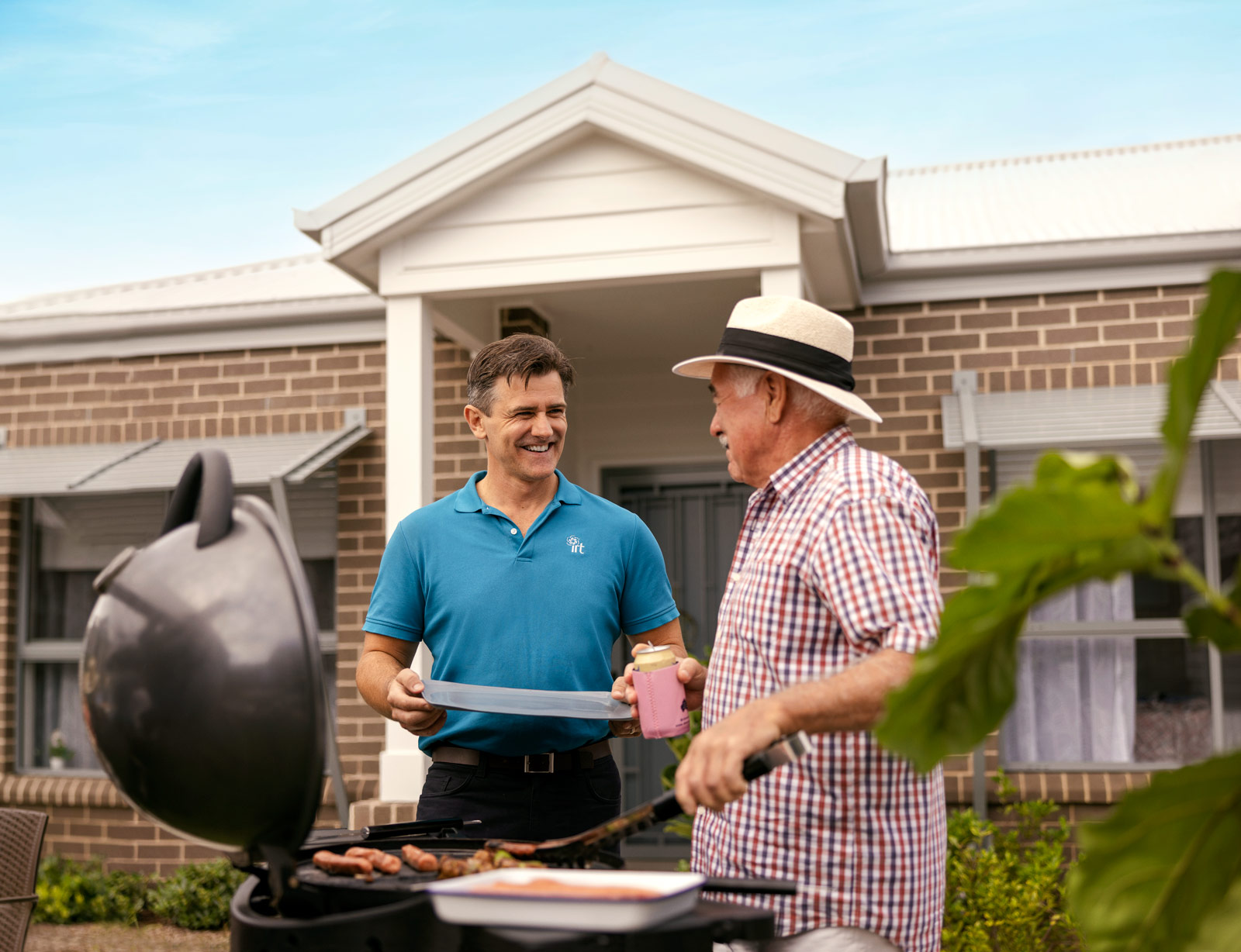 Retirement living at IRT
If you're interested in downsizing your house and upsizing your life, IRT has more than 30 retirement villages across NSW, Qld and ACT. Find out more about the possibilities of village life and how one of our independent living communities can suit you and your unique needs.
Find out more