Residential Aged Care
Nov 02, 2023
What is aged care and 5 signs you should you consider it
This guide breaks down some of the key aged care services offered and looks at some of the signs that indicate you might need them.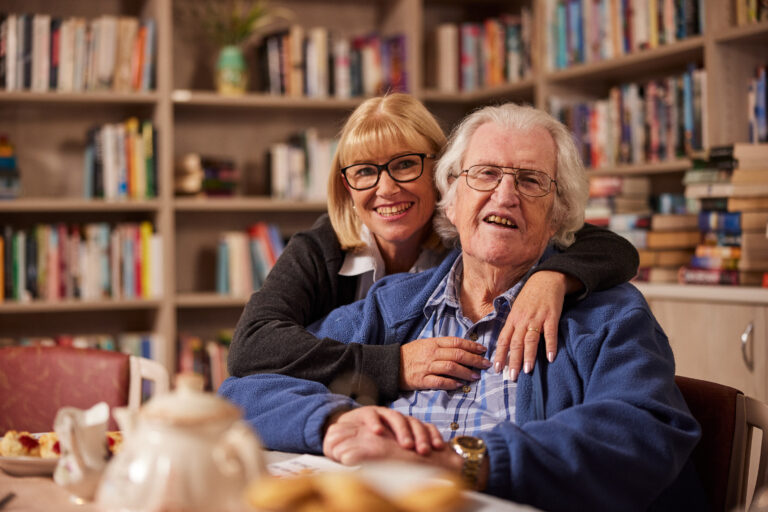 If you're new to the aged care system, there are a lot of different terms that can make it harder to understand what's out there. Let us help you understand exactly what's what and get a sense of when it might be time to consider different care options for you or your loved one.
What is aged care?
Aged care is an umbrella term for all of the care and assisted living services for older people who can no longer live in their own home or need professional support to do so. This includes two types of care for seniors: residential aged care (also known as care provided in a nursing home or aged care centre) and home care services.
What is residential aged care?
This is care that you receive while living at an aged care centre (AKA a nursing home). It's for people who require access to 24/7 healthcare support (often after going to hospital) and or are unable to manage their care needs independently at home (for example, daily activities are too difficult or dangerous, even with outside help).
There are both different levels of care and different kinds of care offered within the aged care centre. For example, you can live at a care centre on an ongoing basis (permanent residential aged care), or you can visit temporarily and receive respite care. This is helpful if your in-home carer needs a break or isn't available or you wish to trial residential aged care.
Many aged care centres also offer specific types of care, depending on your individual care needs. For example, they might have a dementia care unit or offer palliative care services. In these cases, residents can benefit from having access to residential aged care facilities that cater to their unique needs, such as secure dementia-specific courtyards.
Beyond offering healthcare and nursing support where needed, residential aged care also provides a community environment where older people can access wellbeing and lifestyle activities that may help reduce isolation and improve quality of life. 
Note: Sometimes residential aged care gets shortened to "aged care" which can be confusing!
Find out more about lifestyle activities and how they can support your loved one to live a happier and healthier life.
What are home care services?
Home care services are another form of aged care, but unlike residential aged care, they help older people to stay living in their own homes longer. These are aged care services that support you in various ways to maintain your independence and are very appealing to many people who aren't ready to move into an aged care centre.
Here are 6 ways home care services can help with independence.
1. Personal care
Getting dressed, showering, shaving, general grooming, washing hair
2. Household tasks
Taking the bins out, cleaning your home, gardening assistance
3. Transport
Getting to and from appointments, grocery shopping, running errands
4. Nursing care
Some home care service providers also offer professional nursing services including wound care after a hospital stay
5. Health and wellbeing
Allied health services like physio, podiatry and speech pathology
6. Social connection
Help staying connected with family, friends, the local community and companionship
Find out more about the benefits of home care and how it can help you keep living independently at home for longer.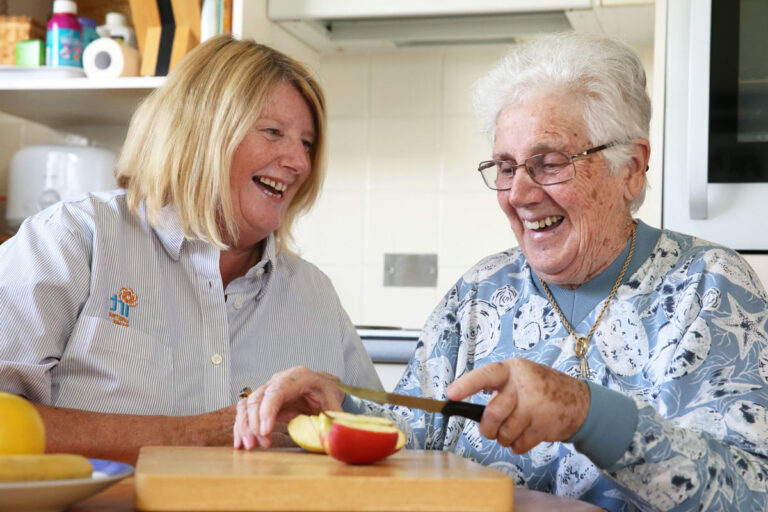 5 signs it might be time to consider getting aged care services
It can be pretty hard figuring out what type of care you need, and whether you need residential aged care or home care. For many older people, it's worth considering whether home care can provide the support you need before jumping straight to residential aged care. However, there are naturally circumstances in which you'll need more around the clock support. Here are some things to look out for when weighing it up.
1. Serious health challenges
If an older person's health is deteriorating and requires more than just a bit of care here and there, residential aged care may be required. Speak to your doctor and other health professionals and get their advice. People will often move into an aged care centre when their health is declining and there's a clear trajectory of needing access to ongoing support, such as increased hospitalisations. Having access to aged care provides peace of mind that health professionals will be on hand at all times.
2. Safety concerns
It's important to consider whether or not it's safe for an older person to keep living at home. While home care services can certainly help, they might not be sufficient if an older person is unable to manage daily life if their carer doesn't live with them or if their carer is finding it too hard to manage. If someone has dementia, for example, it might be dangerous for them to be on their own in the event they forget an appliance is on or they get lost in the community. Another thing to watch out for is if they're having frequent falls or accidents. In these cases, they may need more 24/7 professional care, especially if their current full time carer is a partner or family member and they are feeling overwhelmed.
3. Poor emotional wellbeing
Many older people are quite isolated and tend to suffer from loneliness and sometimes depression. While they might be able to stay at home with some care support, the negative impact on mental health might become too much, especially if they've lost their spouse. Home care services can certainly improve social connection, but if it's a serious issue and you notice concerning changes in personality and mood, then residential aged care might be a good way for them to feel a part of a community with more regular social interaction.
Most aged care centres offer a range of lifestyle activities such as outings, bingo, arts and craft or pet therapy. It's not just about receiving full-time or clinical care if needed, living at an aged care centre can also help improve one's quality of life.
4. A messy home
As someone gets older, looking after their home and garden might become pretty overwhelming. With decreased mobility and increased health issues, it could put a lot of strain on them and it just becomes near impossible to keep up with household tasks. Home care can definitely help, but it's worth considering if downsizing to something smaller and simpler could actually reduce stress and provide a healthier living environment.
5. You feel overwhelmed (as a carer) or just need a break
While caring for a special senior in your life is a highly rewarding role, it's quite okay to take a break for yourself sometimes. Residential aged care can be a good option if you're feeling a bit overwhelmed or simply can't provide care for some reason. You can also access respite care as a temporary solution, which gives your loved one a change of scenery and opportunity to meet new people without committing to living at an aged care centre.
If you decide full time care is the best pathway for the person you're caring for, it can actually lead to you having more quality time to spend with your loved one because when you visit you can focus on them without worrying about all the all the chores associated with caring for them. All that is covered by the staff at the aged care centre.
 Find out more about the benefits of residential aged care and how this service can support you or your loved one.
How do I access these services?
A variety of aged care providers offer these services, including private and not for profit providers. The Australian Government funds many residential aged care programs and support services and you may be eligible to receive funding to access one or more..
To learn more about whether you're eligible for Government funded aged care, click here or check out the aged care website myagedcare.com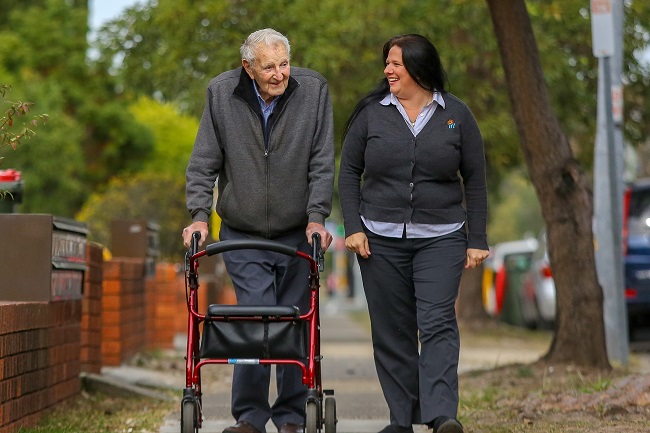 Aged Care Services at IRT
If you're struggling to figure out what you or your loved one needs and want to look at residential care or home care options, please do reach out. At IRT, we've been helping older Australians for more than 50 years with aged care centres and home care services across NSW, ACT and Qld. As community providers with experienced and caring staff, you or your loved one will receive professional and compassionate care you can trust.
Find out more